The 10 Best Engineering Schools in France in 2023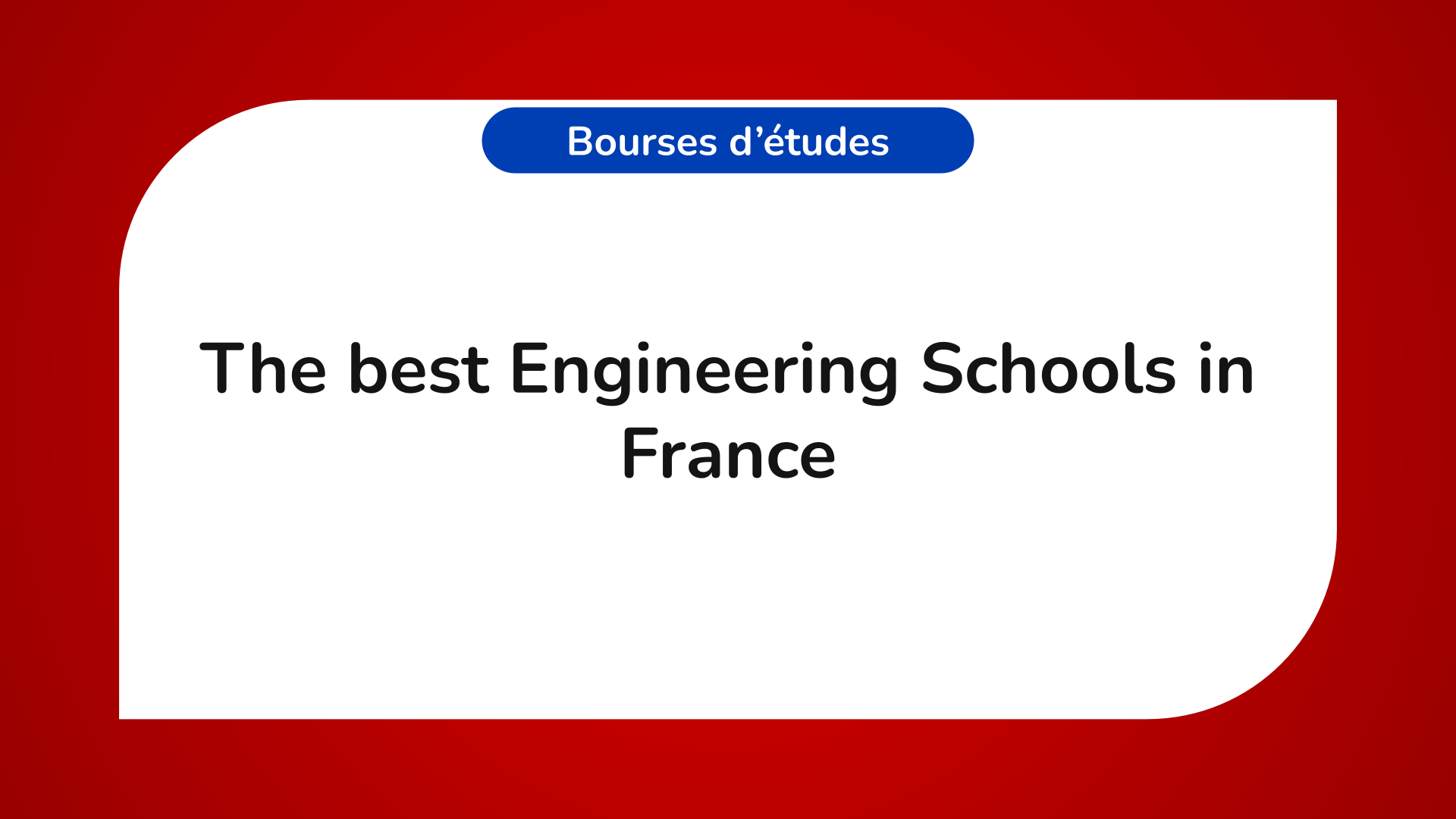 We invite you to discover in this article our selection of the 10 best engineering schools in France in 2023 for French, European and foreign students.
Indeed, if you want to study in France and study engineering, you must first have an idea of ​​the best French engineering schools in 2023.
Moreover, France is one of the best European destinations to study engineering.
The Engineering Schools issue a Bac+5 level diploma recognized by the Commission des Titres d'Ingénieur.
They are accessible in post-baccalaureate or parallel admission.
The major engineering schools are renowned for being selective and many students choose to follow preparatory classes for competitions.
Admissions to specialized schools are often conditional on the examination of an application file.
In addition, to enter training leading to the title of engineer  and therefore in engineering school, you will generally have to go through the  competition stage .
There are several types: some are specific to the establishments and others are common to several schools.
Demanding in the level of training they offer, engineering schools are also demanding in their recruitment.
This is why, whatever the level of admission, they select their candidates by means of an examination or a competition for which it is important to prepare seriously.
It should also be noted that the selection of students generally takes place between the months of March and June of each year.
However, some events come up fairly regularly.
For example :
Current events.
A writing test.
The living language test.
The interview: knowledge, motivation, professional…
This is also why we advise you first of all to have an idea of ​​​​the best French engineering schools .
The 10 best engineering schools in France
In this part, you will discover the 10 best French engineering schools :
Conclusion
Thus, to conclude our article on French engineering schools , we have identified for you the 10 best engineering schools in France .
Indeed, French engineering schools are increasingly renowned for the quality of the education they offer.
Moreover, before leaving to study in France , you must know all the options offered, namely the  best French engineering schools .
Thus, if one of these French engineering schools interests you, we advise you to contact them for more information on the following points:
Pre-registration dates
Registration dates
Cost of university studies in France
The terms of the competitions
etc..
So, do not hesitate to contact the engineering school of your choice for any requests for additional information.
In addition, you should note that generally, French schools for engineers require several documents when applying for registration.
Thus, the two most important documents are your CV and your cover letter.
Indeed, to help you prepare your CV and cover letter, we suggest that you consult the following two sections:
In addition, and as a bonus, we suggest that you read our article on online student jobs , in which we have gathered for you nearly 20 ways to make ends meet as a student!
Finally, you should also know that some universities can allow you to study in France for free via scholarships in France .
This post is also available in :
Français