The 10 best law faculties in France in 2023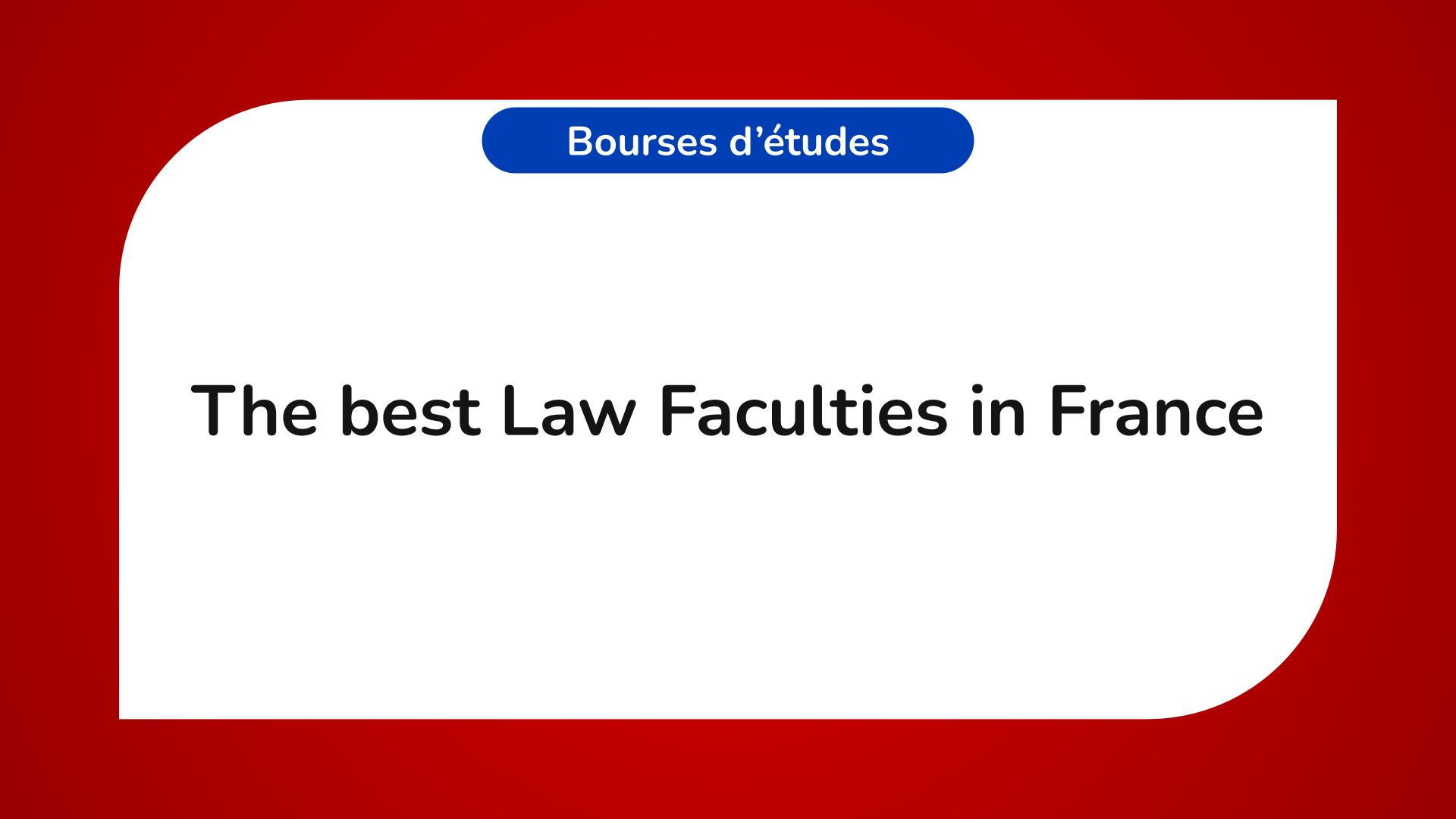 We invite you to discover in this article our selection of the 10 best law faculties in France in 2023 for French, European and foreign students.
Indeed, if you want to study in France and do law, you must first have an idea of ​​the best French law faculties in 2023.
Moreover, France is one of the best European destinations to study law.
In France, the teaching of law takes place at the university or at the UFR.
It is open to all holders of a baccalaureate for all specialties.
To become a jurist, lawyer, or other legal profession, it takes a minimum of 3 years of study at university depending on the exercise in question.
To enter a law school in France to do your higher education, this will depend on your nationality and the diploma you are aiming for.
Moreover, depending on your nationality, you have to go through two different paths.
First, if you are a French student or a student from a European country, then you must complete the procedure only on the Parcoursup portal !
Secondly, if you are a student from a country with Campus France as your counterpart, you must then go through the Pasel portal .
But, if you are an extra-community student, that is to say that you do not belong to any of the categories below, then you must contact the faculty of your choice directly to study.
Law studies are organized into three cycles:
The first 3-year cycle: Bachelor's degree in law.
The second cycle of 2 years: Master's degree in law.
Finally the third cycle of 3 years: Doctoral degree in law.
This is also why we advise you first of all to have an idea of ​​​​the best French faculties of law .
The 10 best law faculties in France
In this part, you will discover the 10 best French law faculties :
Conclusion
Thus, to conclude our article on French law faculties , we have identified for you the 10 best law faculties in France .
Indeed, French law faculties are increasingly renowned for the quality of the education they offer.
In addition, before leaving to study in France , you must know all the options offered, namely the  best French law faculties .
Thus, if one of these French law faculties interests you, we advise you to contact them for more information on the following points:
So, do not hesitate to contact the law school  of your choice for any requests for additional information.
In addition, you should note that generally, French law faculties require several documents when applying for registration.
Thus, the two most important documents are your CV and your cover letter.
Indeed, to help you prepare your CV and cover letter, we suggest that you consult the following two sections:
In addition, and as a bonus, we suggest that you read our article on online student jobs , in which we have gathered for you nearly 20 ways to make ends meet as a student!
Finally, you should also know that some universities can allow you to study in France for free via scholarships in France .
This post is also available in :
Français