20 Boston University Scholarshipsin the USA in 2021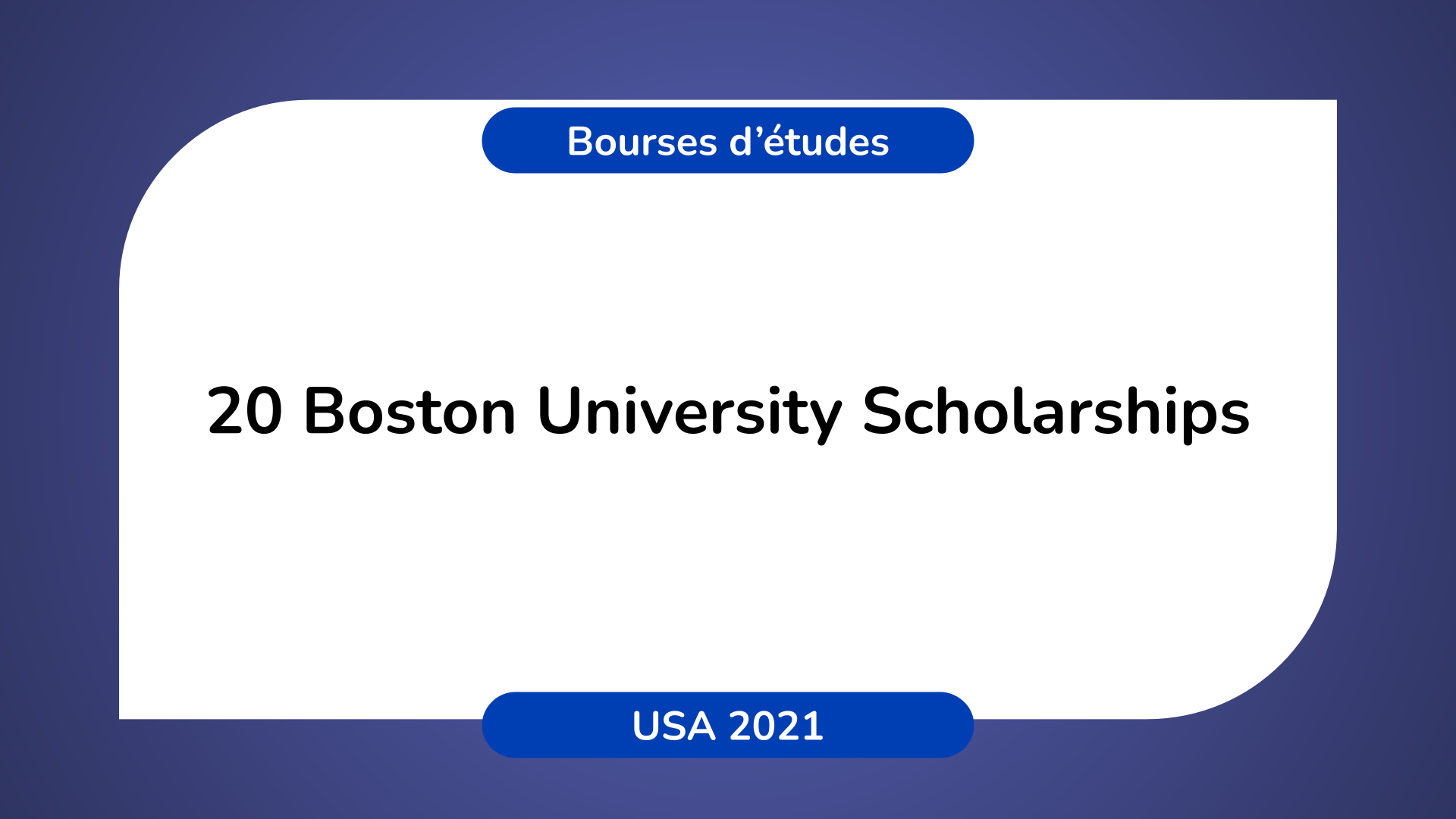 Boston University Scholarships in USA 2021
Find out and apply for the Boston University Scholarships in the USA for the 2021-2022 academic year.
Find out all the information required to apply for this scholarship.
Target group of the scholarship:
Target Countries: All
Group: All
The organization offering the scholarship:
Scholarship Name: Trustee Scholars
Organization: Boston University
Scholarship data:
Year of scholarship: 2021
Country: USA
Organization: Boston University
Level of study: Bachelor's degree
Specialty of the grant: Humanities, Social Sciences, Management, Economics, Law, Several
Scholarship amount: Covers study costs
Deadline to Apply: December 1, 2021
Description of the scholarship:
Each year, BU welcomes approximately 20 outstanding students through the Trustee Scholars Program.
The grant is available for pursuing the undergraduate program at Boston University in the USA.
At BU, Trustee Scholars are part of a unique campus community that offers many intellectual, cultural, and social opportunities.
A Trustee Scholarship covers all undergraduate tuition and compulsory undergraduate fees, and is renewable for four years if certain criteria are met.
How to apply for the scholarship?
To be considered for a trustee scholarship:
Submit the joint or coalition application and all materials required for admission to any of UB's undergraduate programs by December 1.
Complete the Trustee Fellowship Essay on Common or Coalition Application as part of your application to BU.
Other Information:
Submit an essay, in 600 words or less, as part of your application through the Joint or Coalition application.
The proposed subjects are available in the link to apply above.
This post is also available in :
Français