Deakin University Australia Master Program Scholarships 2021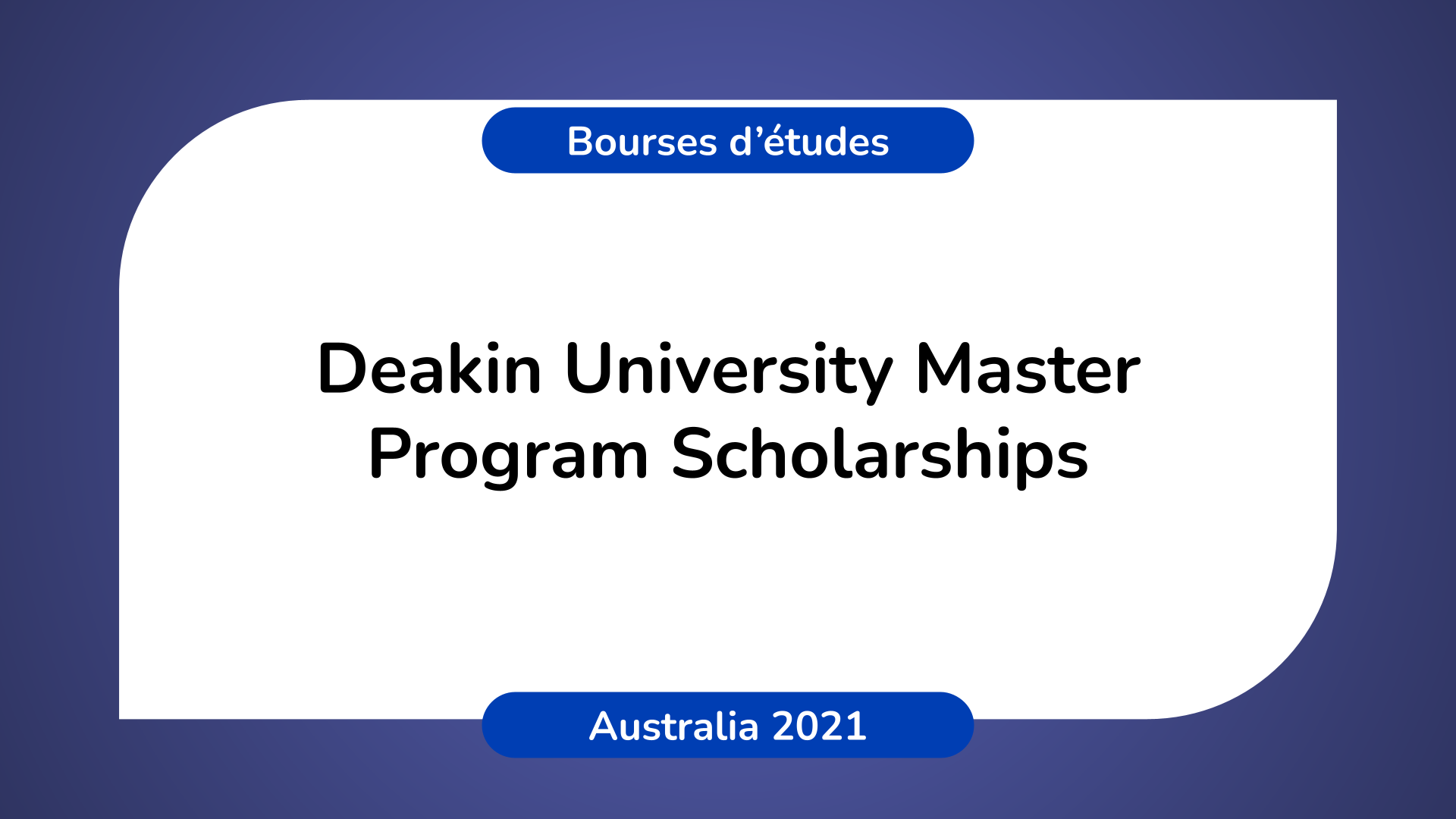 Apply for the Master Program Scholarships at Deakin University Australia 2021.
Find out and apply for the best scholarships in Australia for the 2021/2022 academic year.
Deakin University Australia Master Program Scholarships 2021
Target group of the scholarship:
Target Countries: All
Group: All
The organization offering the scholarship:
Scholarship Name: Master Program Deakin University Scholarships
Organization: Deakin University
Scholarship data:
Year of scholarship: 2021
Country: Australia
Organization: Deakin University
Level of study: Masters
Specialty of the scholarship: Commerce, Law, Several
Scholarship amount: 20% reduction on fees
Deadline to Apply: November 1, 2020
Description of the scholarship:
Improve your management skills by applying for the MBA scholarship from the world leader. This funding program is offered by Deakin University for the 2020-2021 academic year.
The educational award is available to international participants who dream of undertaking an MBA program at DU in Australia.
Founded in 1974, Deakin University is a public research university and also recognized as one of Australia's fastest growing research universities. It has over 106 undergraduate courses, 171 postgraduate courses and 43 research degrees.
At this university, candidates will have excellent opportunities to develop their academic knowledge and skills. He has the best ability to lead candidates on the path to their bright future.
How to apply for the scholarship?
In order to apply for the award, applicants must take admission into an MBA degree program at DU. Students who meet the eligibility criteria will automatically be assessed for
Other Information:
Applicants must:
be a potential international student
meet the entry requirements for their course, including English language requirements
not have accepted any other Deakin scholarship or fellowship
have achieved a WAM of 65 or higher in previous studies
This post is also available in :
Français