Doctoral admission scholarships Laval University Canada 2021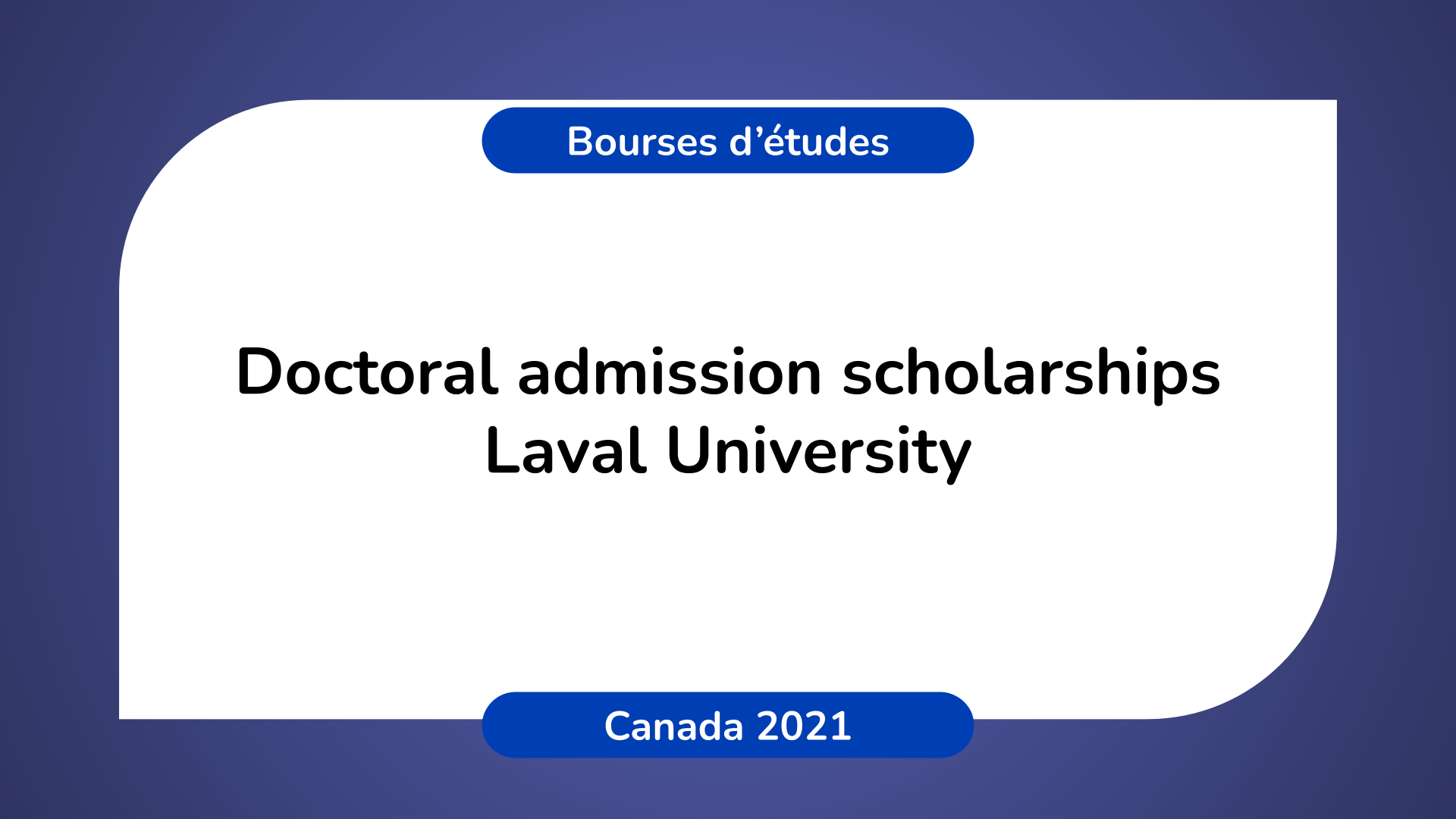 Doctoral admission scholarships Laval University Canada 2021
Discover the 2021 Université Laval Canada Doctoral Admission Scholarship.
Find all the information to be able to apply for this scholarship.
Target group of the scholarship:
Target Countries: All
Group: All
The organization offering the scholarship:
Name of scholarship: Doctoral admission scholarship
Organization: Laval University
Scholarship data:
Year of scholarship: 2021
Country: Canada
Organization: Laval University
Level of study: Doctorate
Specialty of the scholarship: Humanities, Management, Social Sciences, Several
Amount of the Scholarship: $2000
Deadline to Apply: September 12, 2021
Description of the scholarship:
Université Laval offers a $2,000 admission scholarship to all students registered for the first time in a full-time Université Laval doctoral program in the summer, fall or winter.
Eligibility requirements
Be admitted to a first doctoral program (3rd cycle) at Laval University;
Be registered full-time in their doctoral program;
Not be a recipient of the Additional Tuition Fee Exemption Program offered by Université Laval to foreign students.
You do not have to complete any administrative form to receive your scholarship.
The Office of the Registrar provides the list of eligible individuals to the BBAF which provides financial management for this scholarship program.
All eligible students will receive communication from the Office of Scholarships and Financial Aid after the course withdrawal deadline with refund.
As of the summer 2020 semester, the scholarship will be paid in a single installment of $2,000 during the first full-time doctoral registration semester.
However, the student must have enrolled at least part-time in each semester following the start of his studies to be eligible to receive the scholarship.
How to apply for the scholarship?
Please apply via the link below.
Other Information:
Students starting their first doctoral program at Université Laval on a part-time basis and who are registered at least part-time for each semester (fall and winter) are eligible to receive the scholarship during their first full-time semester.
This post is also available in :
Français