Eastern Oregon University Scholarships in the USA in 2021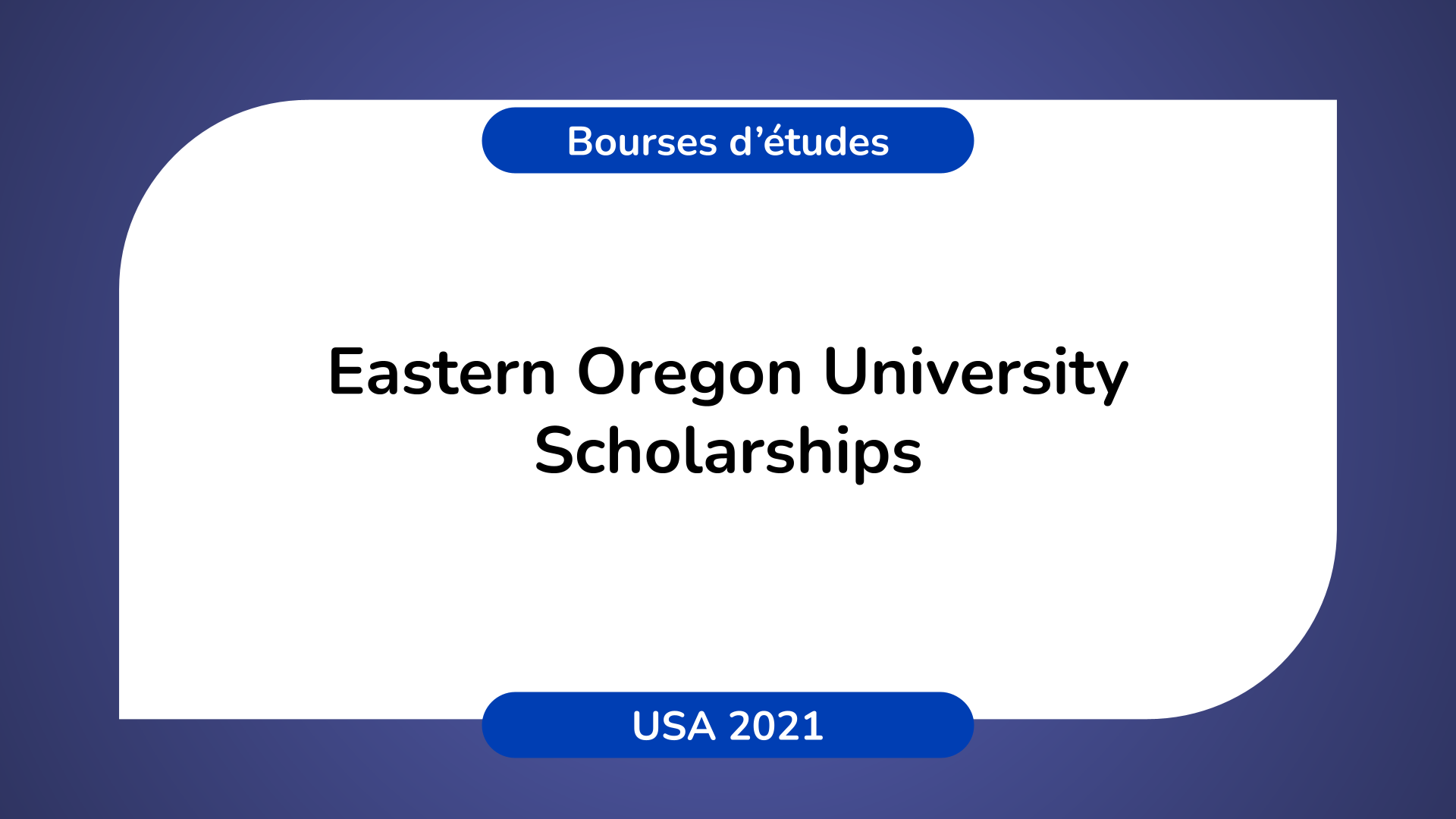 Eastern Oregon University Scholarships in USA 2021
Discover and apply for the Eastern Oregon University Scholarships in the USA for the 2021-2022 academic year.
Find all the requirements and conditions to be able to apply for this scholarship in the USA .
Target group of the scholarship:
Target Countries: All
Group: All
The organization offering the scholarship:
Scholarship Name: Eastern Oregon University Scholarships
Organization: Eastern Oregon University
Scholarship data:
Year of scholarship: 2021
Country: USA
Organization: Eastern Oregon University
Level of study: Bachelor's degree
Specialty of the scholarship: Management, Human Sciences, Social Sciences, Fundamental Sciences, several.
Amount of the Scholarship: $2,500
Deadline to Apply: March 1, 2021
Description of the scholarship:
The funding amount is $500 to $2,500 for all eligible students.
To be part of this opportunity, applicants must enroll in an undergraduate program at the University.
The main objective of this program is to support the development of bright international students wishing to study at this university.
Applicants who are not U.S. citizens or immigrants will be considered for admission to Eastern Oregon University as international students.
All international applicants must submit the following documents to the Admissions Office:
Application for Undergraduate Admission
Official transcripts
Official English test results
Affidavit of Support and Financial Documents
Photocopy of passport
If you are currently in the United States on an F-1 visa, please connect with your current institution to have your SEVIS record transferred to EOU
Any other documents required in accordance with the instructions below.
How to apply for the scholarship?
Please apply via the link below
Other Information:
No other information
This post is also available in :
Français