Grace College Scholarships in the USA in 2021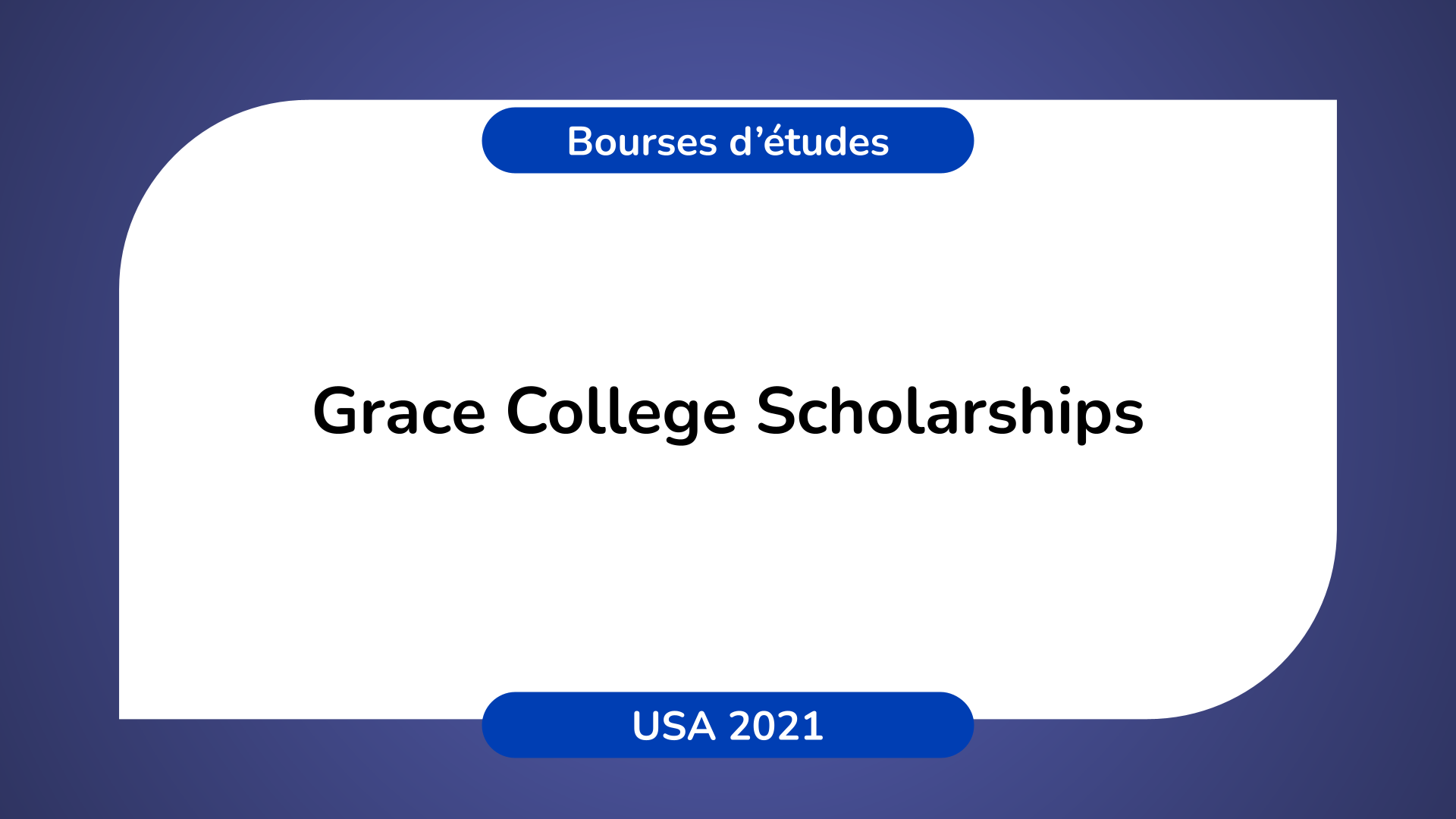 Grace College Scholarships in USA 2021
Find out and apply for the Grace College Scholarships in the USA for the 2021-2022 academic year.
Find all the information and conditions to access this scholarship in the USA.
Target group of the scholarship:
Target Countries: All
Group: All
The organization offering the scholarship:
Scholarship Name: Grace College Scholarships
Organization: Grace College
Scholarship data:
Year of scholarship: 2021
Country: USA
Organization: Grace College
Level of study: Bachelor's degree
Scholarship specialty: Humanities and social sciences, computer science, law, management, several
Amount of the Scholarship: Up to $12,000
Deadline to Apply: March 1, 2021
Description of the scholarship:
The main objective of the funding program is to provide new international students who plan to start their bachelor studies in 2021.
The grant is renewable depending on good academic standing at the end of each year.
At Grace, you'll find people who care about you…and your budget.
Grace College scholarships and grants are available to 100% of their traditional full-time undergraduate students.
Your hard work in high school was worth it! You will automatically receive a merit scholarship based on your high school average when admission is granted.
How to apply for the scholarship?
Please apply via the link below.
Other Information:
No other information
This post is also available in :
Français