Hector Fellow Academy Germany Scholarship 2021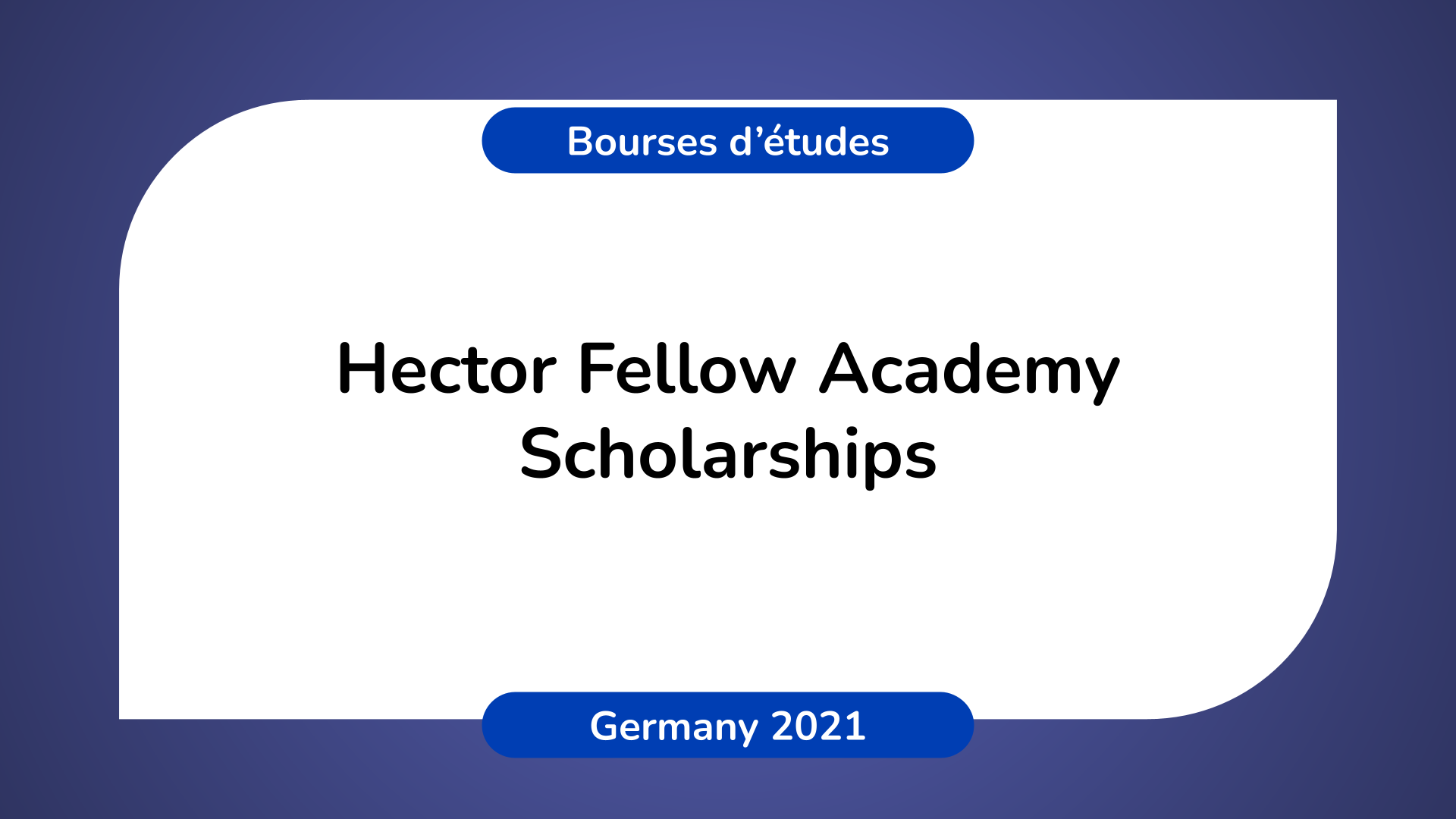 Hector Fellow Academy Germany Scholarship 2021
Apply for the Hector Fellow Academy Germany Scholarship 2021.
Discover all the information and conditions to access this scholarship.
Target group of the scholarship:
Target Countries: All
Group: All
The organization offering the scholarship:
Scholarship Name: Hector RCD Prize
Organization: Hector Fellow Academy
Scholarship data:
Year of scholarship: 2021
Country: Germany
Organization: Hector Fellow Academy
Level of study: Doctorate
Scholarship specialty: Social sciences
Grant amount: €25,000
Deadline to Apply: October 30, 2020
Description of the scholarship:
Since 2020, the Hector Fellow Academy offers the opportunity to apply for the Hector Research Career Development Award (Hector RCD Award).
W1 professors (with or without tenure track) and junior research group leaders in comparable positions in the natural or engineering sciences, medicine or psychology who work at German universities or research institutes should be supported to further strengthen their independent research.
The award is endowed with €25,000 and includes, among other things, additional funding for a PhD. It is awarded each year to 3 to 5 scientists.
At least 50% of fellowships per year are reserved for female scientists.
The Hector Fellow Academy pursues the following objectives with the Hector RCD Award:
active promotion of researchers in the process of becoming professors
Expansion of scientific exchange within the HFA
Increase in the proportion of women in the HFA
Creation of new opportunities for cooperation between Hector Fellows and the laureates
How to apply for the scholarship?
To be considered for this scholarship, applicants must be participating in a research degree program.
After that, they can complete a grant application.
students must submit documents which can be in German or English:
Cover letter (1 page)
Application form
Proposed doctoral thesis project to be pursued by a doctoral student
Researcher during the three years of funding by the HFA (max. 3 pages). The doctoral project must not have started yet.
Chronology and work schedule of the proposed project for the doctoral thesis (1 page)
CV (maximum five pages, including teaching experience and experience supervising students and doctoral students)
List of key publications (max. 10)
Doctoral certificate not older than seven years (translated into English or German)
Documents in case of request for exemption from the regulation of seven years postdoctoral (for example, birth certificates of children, proof of parental leave)
Letter of support from the head of the institute
Other Information:
students must demonstrate that they have a good level of written and spoken English.
This post is also available in :
Français