College Hippo Scholarships in the USA in 2021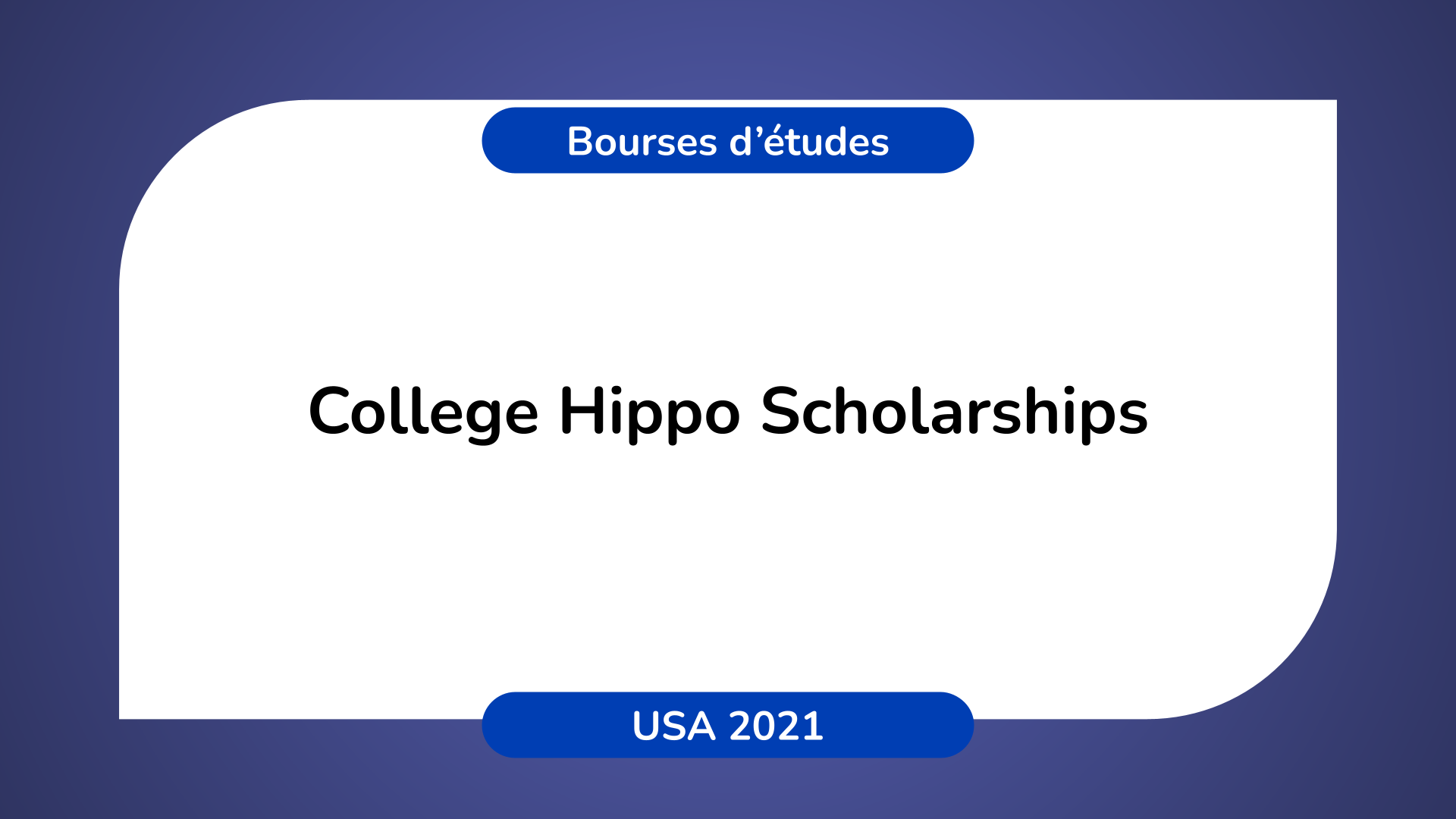 College Hippo Scholarships in USA 2021
Find out and apply for the Hippo College Scholarships in the USA for the 2021-2022 academic year.
Find all the information and requirements to be able to apply for this scholarship in the USA.
Target group of the scholarship:
Target Countries: All
Group: All
The organization offering the scholarship:
Scholarship Name: College Hippo Scholarships
Organization: College Hippo
Scholarship data:
Year of scholarship: 2021
Country: USA
Organization: College Hippo
Education level: Bachelor's, Master's
Specialty of the scholarship: Management, Human Sciences, Social Sciences, Fundamental Sciences, several.
Scholarship amount: $1000
Deadline to Apply: July 31, 2021
Description of the scholarship:
The program aims to support US and international students who are currently enrolled in the graduate program in the United States.
They strive to help students in their learning process, from school level to graduation.
They also help students gain a good understanding of basic concepts, provide comprehensive information on various exams.
The potential winner will be notified by email after the deadline.
Sponsor is not responsible for any potential winner notification that is lost, intercepted or not received by the potential winner for any reason.
How to apply for the scholarship?
Submit a complete scholarship application by email
Not
Register at  collegehippo.com
Email support [at]   collegehippo.com   with the following details
Write an essay with the following details
Full Name:
City:
Have you taken your GRE?. If yes, what is your GRE score?
If not, are you planning to take the GRE?
When do you plan to register?
What will be your area of ​​specialization?
Which universities are on your list?
Please apply via the link below.
Other Information:
Other useful information.
This post is also available in :
Français