Huron Scholarships At Western University Canada 2021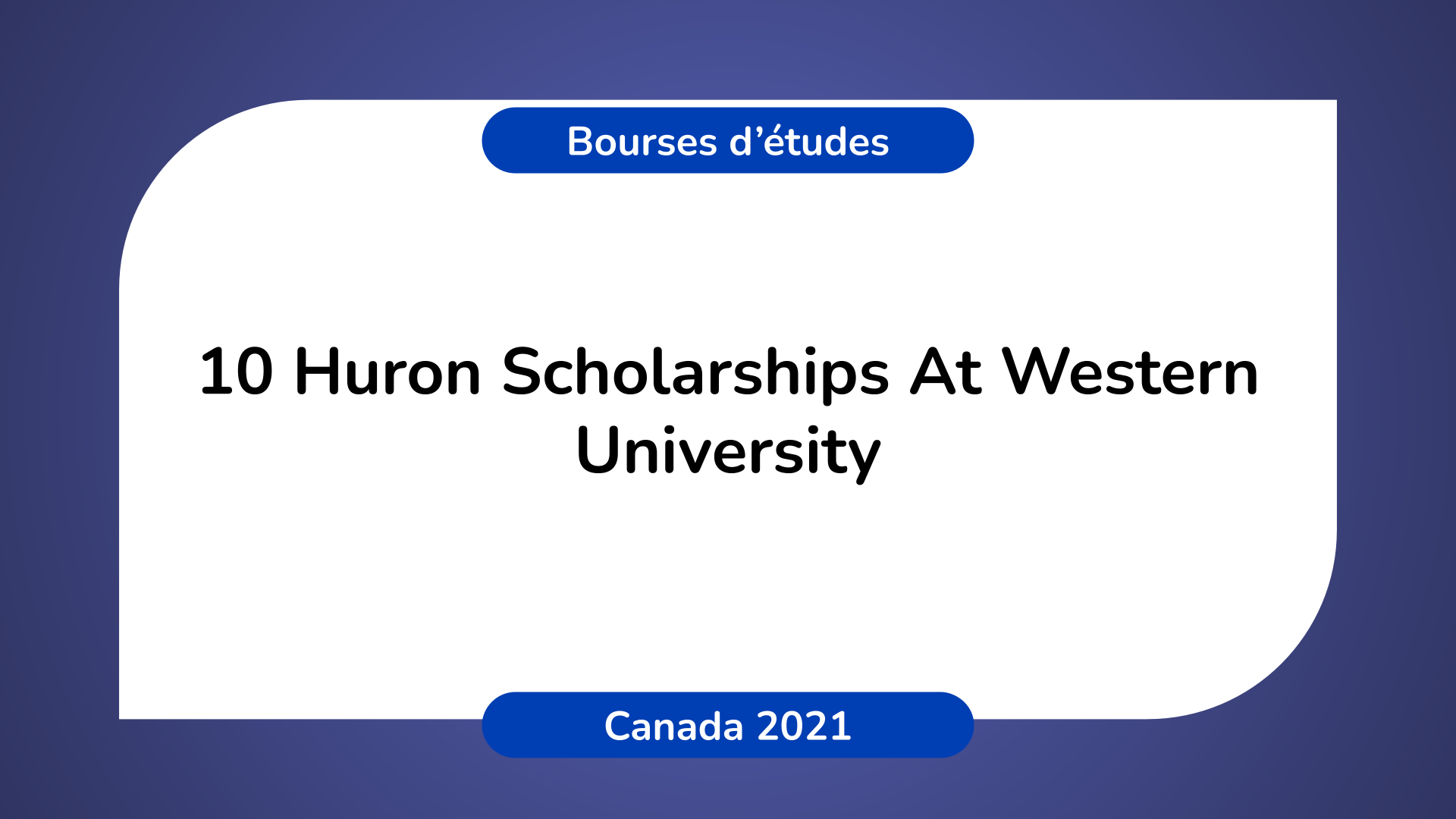 10 Huron Scholarships At Western University Canada 2021
Check out and apply for the 10 Huron At Western University Scholarships in Canada for the 2021-2022 academic year.
Find the information and conditions required to be able to benefit from and apply for this scholarship in Canada.
Target group of the scholarship:
Target Countries: All
Group: All
The organization offering the scholarship:
Scholarship Name: Huron Scholarships At Western University
Organization: Huron At Western University
Scholarship data:
Year of scholarship: 2021
Country: Canada
Organization: Huron At Western University
Level of study: Bachelor's degree
Specialty of the scholarship: Management, Law, Computer Science, Humanities and Social Sciences.
Amount of the scholarship: CAD $100,000 over 4 years
Deadline to Apply: February 12, 2021
Description of the scholarship:
At Huron, they take pride in what their students accomplish and they are committed to rewarding academic excellence and community service.
Scholarships are renewable annually at Huron provided the student maintains a minimum average of 80% on 5.0 courses during the regular academic session.
The scholarships below are for international students who will be studying in Huron on a student visa.
Huron awards up to ten International Presidential Scholarships worth $100,000 over four years ($25,000 per year) to international students who meet the following criteria:
Academic excellence with a mid-year average of 90% or higher on the Huron grading scale.
Exceptional record of extracurricular and community engagement, as well as a demonstrated passion for contributing positively to global society.
How to apply for the scholarship?
Step 1 – Apply to Huron
Submit an application to a Huron program for September 2021.
Step 2 – Appointment
In order to be considered for the International Presidential Scholarship, a school nomination is required.
The Huron School nomination form is available via the link below.
The school application form should be sent directly to the Huron Admissions Office from the applicant's email address.
Other Information:
No other information.
This post is also available in :
Français