IWSH Foundation Scholarships in the USA in 2021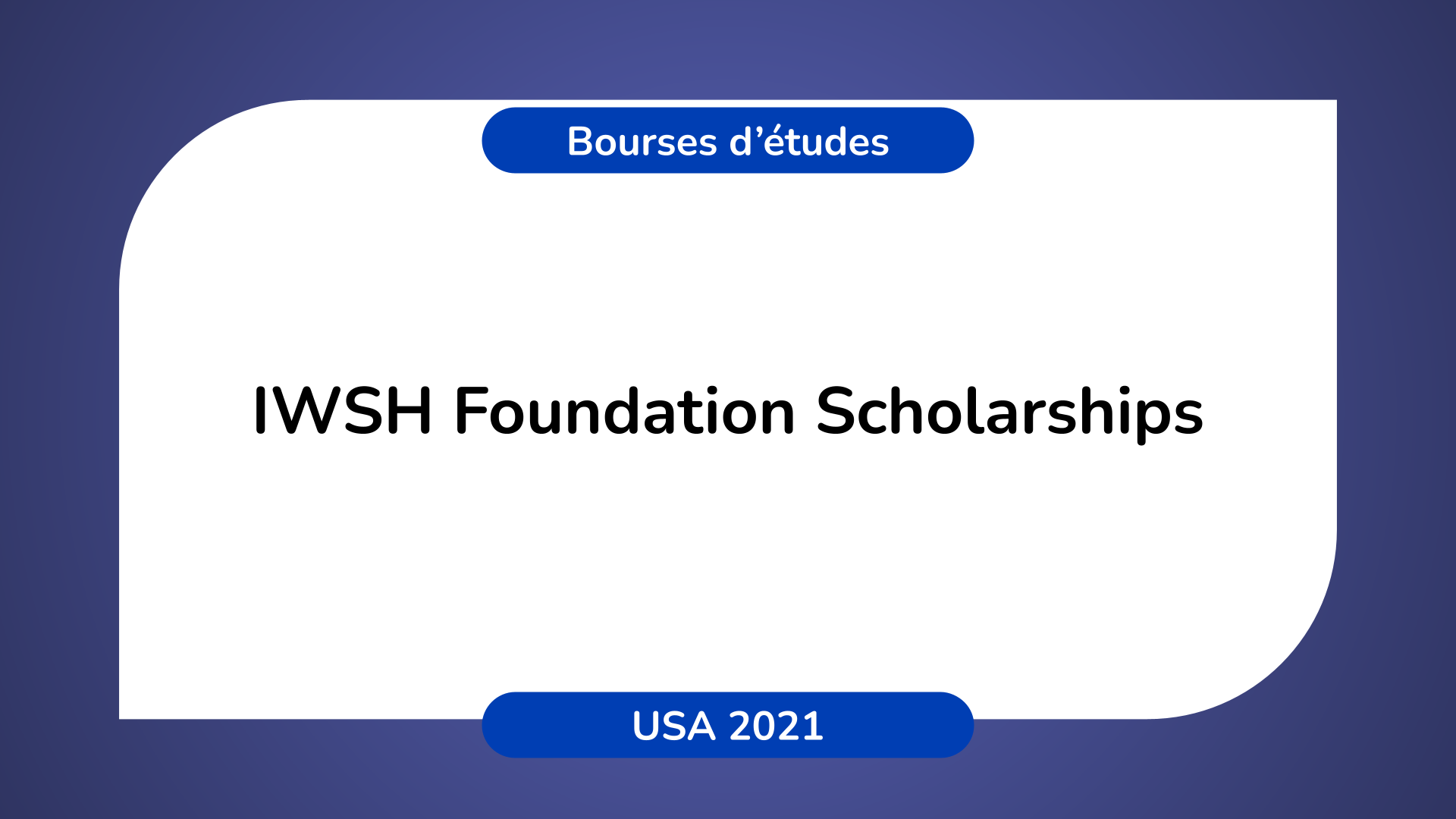 IWSH Foundation USA Scholarships 2021
Discover and apply for the Scholarships at IWSH Foundation in the USA for the academic year 2021-2022.
Find and discover all the information and conditions to be able to apply for this scholarship in the USA.
Target group of the scholarship:
Target Countries: All
Group: All
The organization offering the scholarship:
Scholarship Name: Scholarships at IWSH Foundation
Organization: OtherIWSH Foundation
Scholarship data:
Year of scholarship: 2021
Country: USA
Organization: OtherIWSH Foundation
Level of study: Bachelor's degree
Specialty of the grant: Other Specialty
Amount of the Scholarship: $1,000
Deadline to Apply: April 30, 2021
Description of the scholarship:
The main purpose of this award is to educate the uninitiated on the critical importance the plumbing industry plays in our daily lives.
International students can apply for this funding opportunity.
The IWSH Foundation works worldwide to help develop and strengthen the role of the plumbing industry in community partnerships and educational exchanges.
Students must provide a copy of their current full-time schedule, transcripts, or letter of acceptance with their submission.
Must be a current high school student; or enrolled or accepted as a full-time student (12 credit hours) in an accredited technical school, community college, trade school, accredited four-year college or university, or apprenticeship program.
International students are eligible. Please submit appropriate academic documentation with the essay.
How to apply for the scholarship?
Please apply via the link below.
Other Information:
No other information
This post is also available in :
Français