18 masters scholarships in Belgium in 2023-2024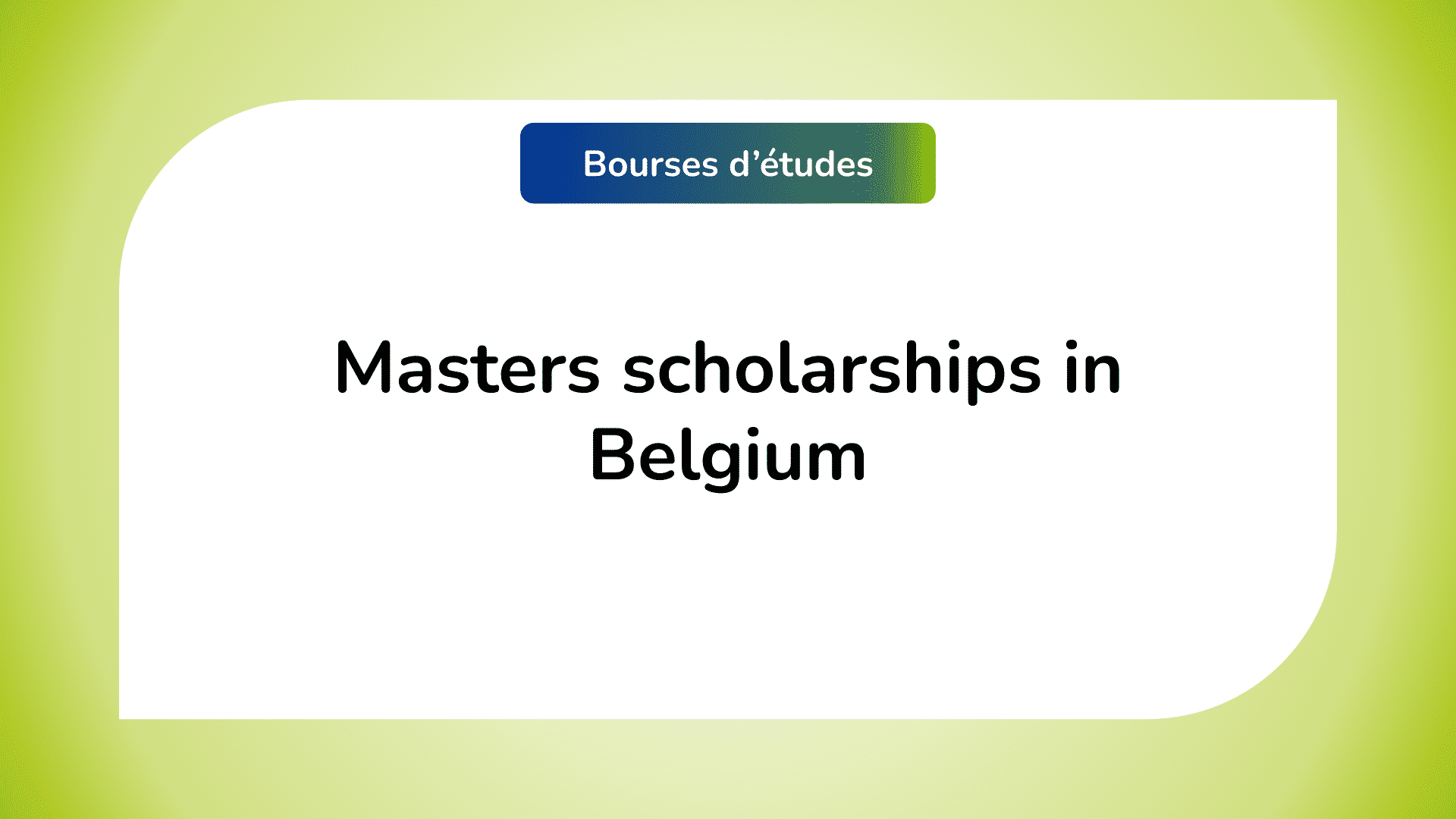 Please discover in this article all the new and best Masters Scholarships available in Belgium for all international students in 2023-2024.
If you wish as a foreign student to do free Masters university studies in Belgium, you must seek and obtain a scholarship for a Master's degree in Belgium.
This will allow you to partially or fully finance your university studies in Belgium and obtain a master's degree in Belgium.
Indeed, the Belgian masters scholarships offered allow you to do higher education in the second cycle in Belgium without paying registration fees and study fees and even more.
Therefore, we invite you to discover all the free masters scholarships available in Belgium for all international students.
For each Belgian scholarship in fourth and fifth year university, you will find some information on:
The number of scholarships.
The amount of scholarships.
Scholarship requirements.
An official link to send a scholarship application?
So, you can:
Select one or more Belgian Masters scholarships.
Prepare and compile an application file for a Belgian master scholarship.
Send one or more scholarship requests for a master's degree in Belgium.
If you are looking for scholarships besides Belgium in other countries, please see all masters scholarships (Free Master's scholarships) in other countries at top universities.
Now, discover all new and available scholarships for Masters Studies in Belgium. (Graduate Scholarships master in Belgium)
We invite you to find and discover the Scholarships at Ghent University in Belgium for the year 2023-2024.
Read More...
This post is also available in :
Français