McMaster University Scholarships Canada 2021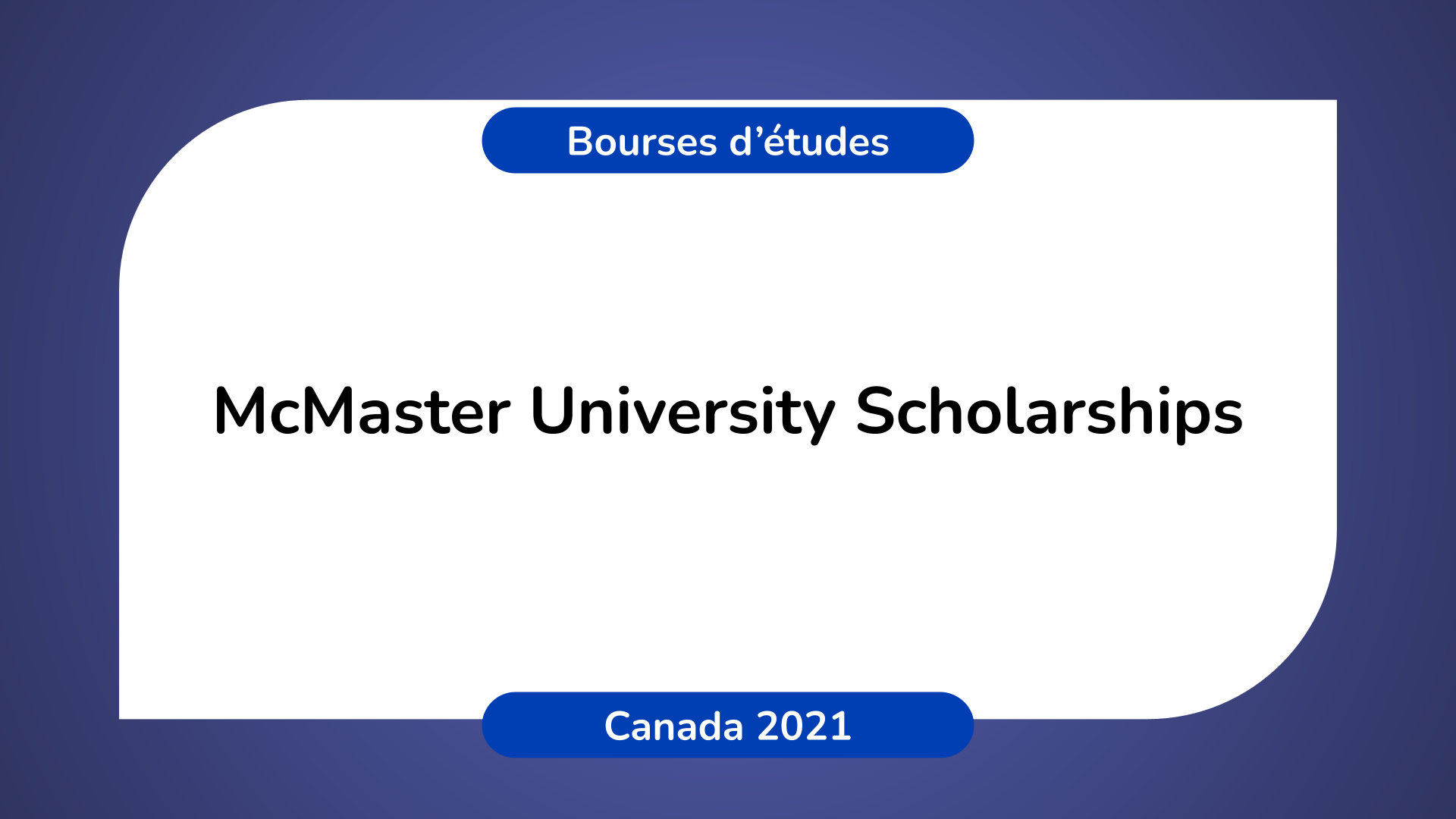 McMaster University Canada Scholarships 2021
Find out and apply for the McMaster University Scholarships in Canada for the 2021-2022 academic year.
Find all the requirements and requirements to be able to apply for these scholarships in Canada
Target group of the scholarship:
Target Countries: All
Group: All
The organization offering the scholarship:
Scholarship Name: International Award of Excellence
Organization: McMaster University
Scholarship data:
Year of scholarship: 2021
Country: Canada
Organization: McMaster University
Level of study: Bachelor's degree
Scholarship specialty: Humanities, Social Sciences, Law, Computer Science, Fundamental Sciences, Art, all specialties…
Scholarship amount: Up to $7,500
Deadline to Apply: February 12, 2021
Description of the scholarship:
Entrance awards are monetary awards given to incoming students based on academic merit and, in some cases, other forms of earned merit (community involvement, leadership, etc.).
The value of your entrance scholarship will be credited to your student account after the deadline to add and/or remove courses without penalty. Most entry prices are automatically assigned.
Scholarship Eligibility: Must be an international student on a visa, currently studying at a foreign high school outside of Canada and applying for admission to an L-level program.
How to apply for the scholarship?
Please apply via the link below.
Other Information:
The award requires a letter of reference from an official at their secondary school (i.e. Principal, Head of Department, Guidance Counselor, etc.) who can comment knowledgeably on your academic achievements, character , your community service and your leadership potential.
This post is also available in :
Français