Ranking of Scholarships by Target and Specialty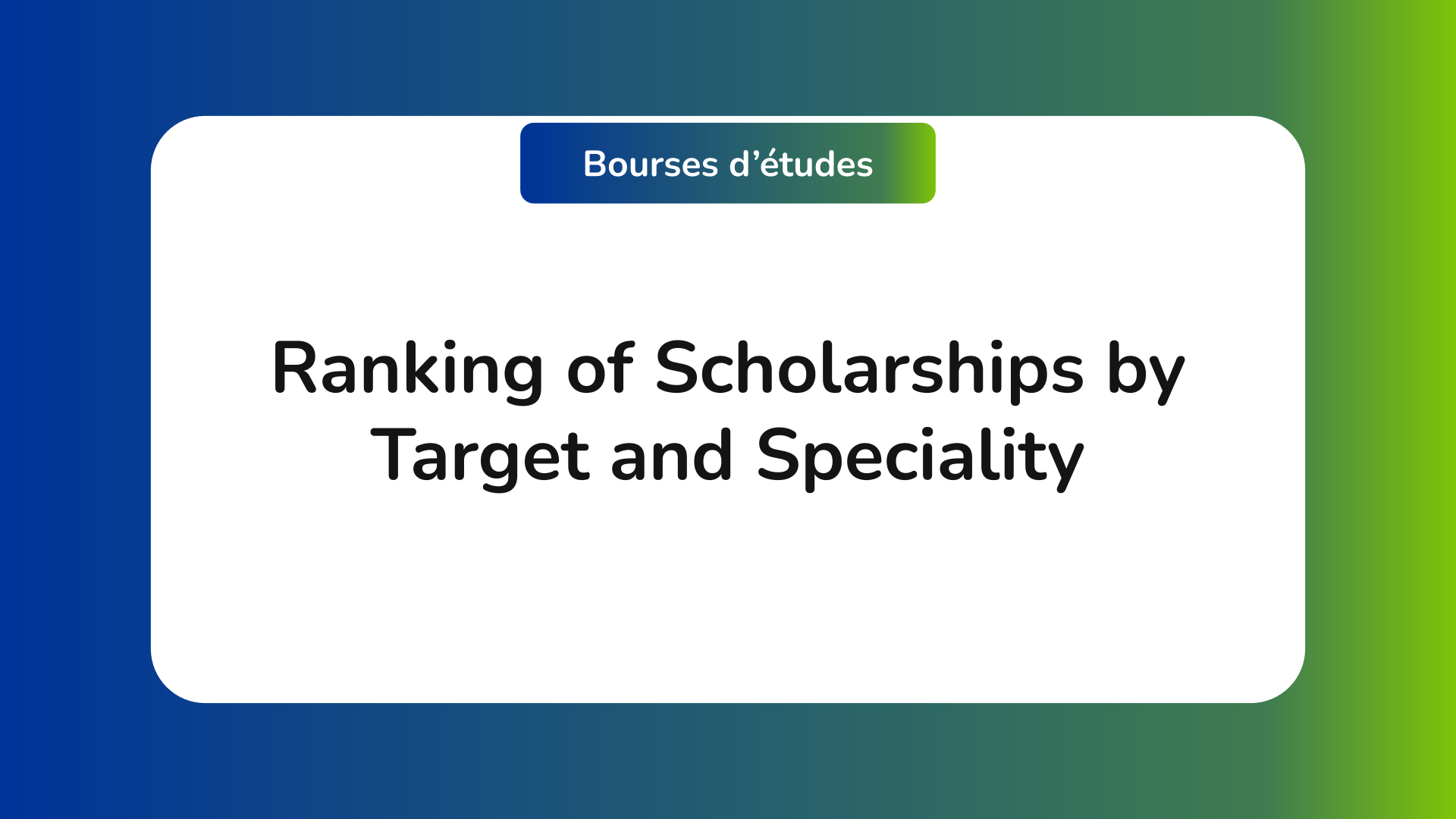 In this article, you will find the ranking of the scholarships available for foreign students, according to the target (French, Africans, Canadians…) and according to the speciality of the studies (Economics, Management, IT…).
Indeed, you have probably seen in other articles on our site:
The new available scholarships.
The best scholarships available for studying abroad.
Fully Funded Student Scholarships.
And, all the free scholarships for students.
However, you will find in the following, the ranking of all scholarships according to two criteria:
The targets.
The speciality.
For targets:
You will find the ranking of all scholarships available for each student nationality:
Scholarships for Swiss students.
For specialities:
You will find the ranking of all the scholarships available according to the speciality of the studies:
Scholarships for computer studies.
Scholarships to study law.
Scholarships for economic studies.
Scholarships for financial studies.
Scholarships to study medicine.
…
This post is also available in :
Français