EADA Business School Scholarship in Spain 2020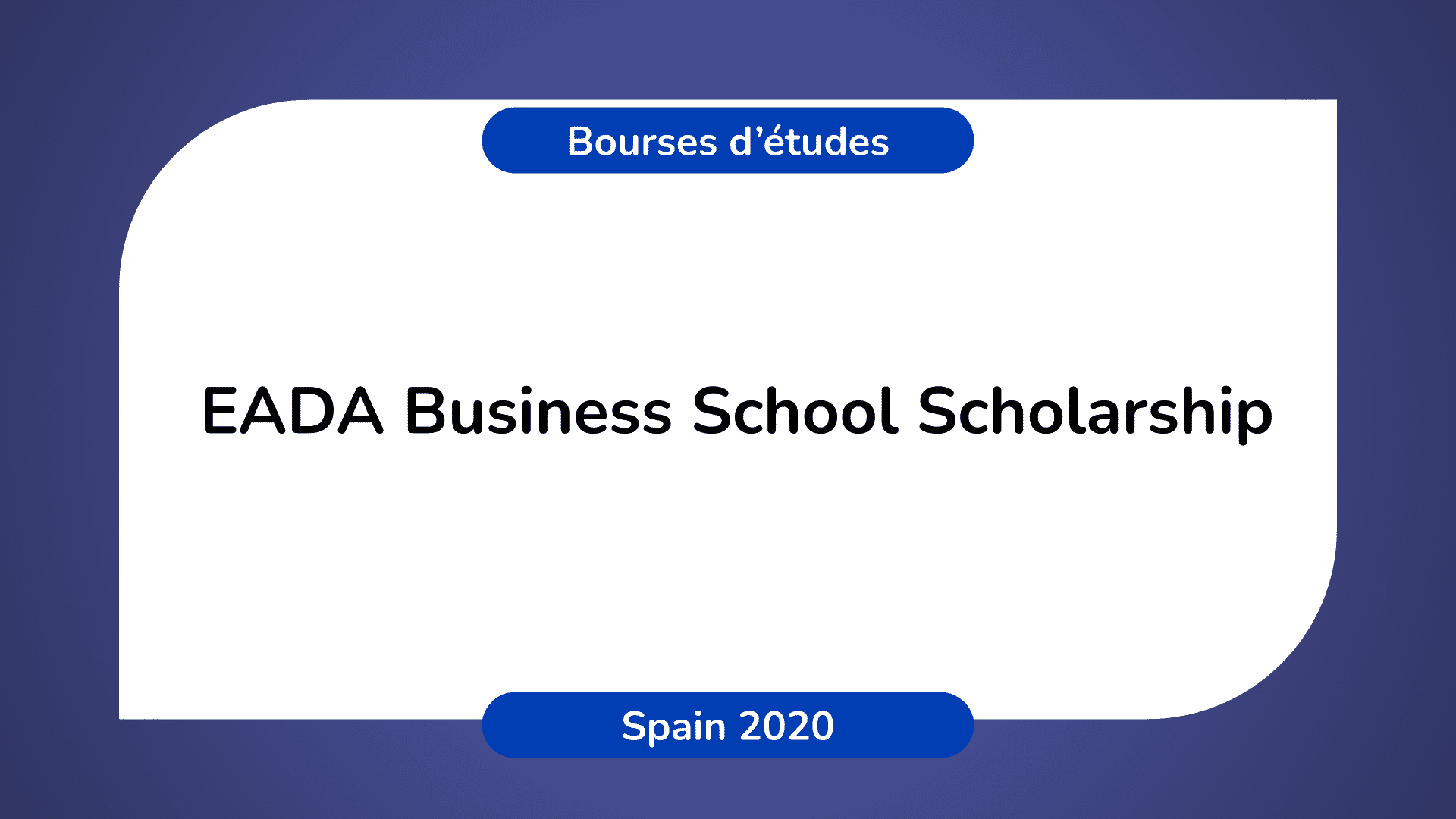 EADA Business School Scholarship – Spain 2019-2020
EADA Business School Scholarship – Spain 2019-2020.
Discover the best free scholarships in Spain for the 2019-2020 University year.
Target group of the scholarship:
Target Countries: All
Group: All
The organization offering the scholarship:
Scholarship Name: Master Scholarship For Excellence
Organization: EADA Business School
Scholarship data:
Year of scholarship: 2019
Country: Spain
Organization: EADA Business School
Level of study: Masters
Specialty of the scholarship: Several
Scholarship amount: N/A
Deadline to Apply: July 31, 2019
Description of the scholarship:
EADA awards scholarships to outstanding applicants who demonstrate the program's potential for superior performance. The scholarships are merit-based and cover up to 25% of the program registration fee (except for the Scholarship for Excellence, which covers up to 50%).
The scholarships listed below are for applicants to our international Masters programs in Accounting and Financial Management, Finance, Management, Marketing, Sustainable Business and Innovation, and Tourism and Hospitality Management.
How to apply for the scholarship?
Please apply via the link below.
Other Information:
Nothing to report
This post is also available in :
Français