ICGEB Scholarships Italy 2020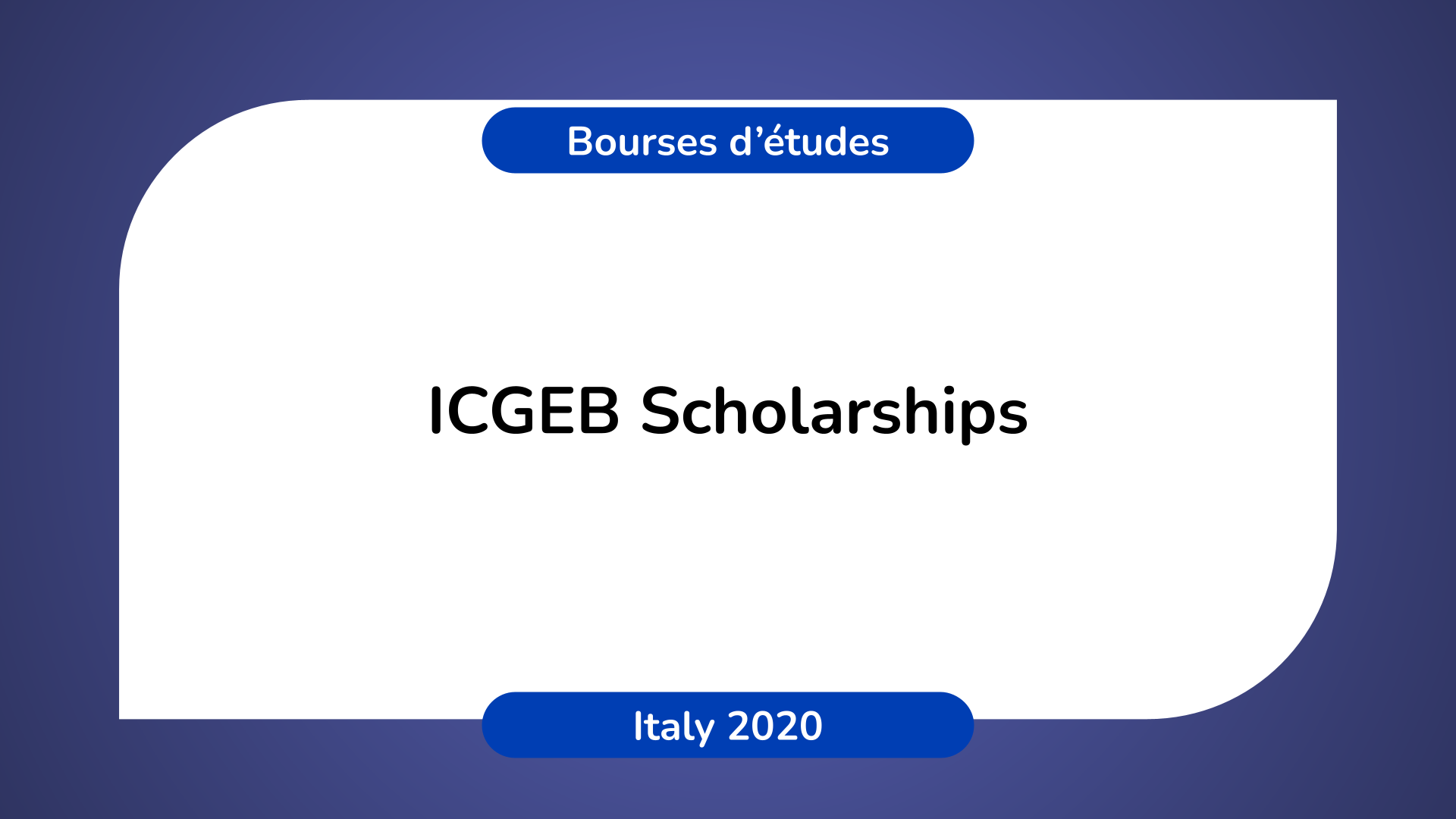 ICGEB Scholarships – Italy 2019
ICGEB Scholarships – Italy 2019.
Country: Italy.
Education level: Doctorate.
Application deadline: December 31, 2018.
Value: $2,000.
Email: fellowships@icgeb.org
Website:  www.icgeb.org
Description:
CIGGB is offering short-term fellowships for postdoctoral studies in laboratories of the International Center for Genetic Engineering and Biotechnology Component to fund collaborative research between scientists from CIGGB Member States and research groups from CIGGB laboratories at Trieste (Italy) Africa, with the aim of facilitating access to the latest research techniques and building capacity.
Host Institution(s):
International Center for Genetic Engineering and Biotechnology ICGEB in Italy
Eligibility:
Applicants must be nationals of an   ICGEB member state   and cannot apply for scholarships in their home country unless they are working overseas at the time of application.
Degree Requirements: Candidates must hold a recent PhD in life sciences or have at least 3 years of research experience.
Candidates must have a good knowledge of the English language, supported by a certificate of proficiency (TOEFL, Cambridge Certificate or equivalent). Not required where school education has been undertaken in English.
Application instructions:
The Scholarship Selection Committee will evaluate complete applications received by the closing date. Applicants will be notified of the result by email as soon as possible after the closing date for applications. The main selection criteria include the scientific excellence of the project, the qualities of the candidate's CV and the potential benefit for the country of origin.
It is important to visit the official website (link found below) to access the application forms and for detailed information on how to apply for this scholarship.
This post is also available in :
Français