University of Ottawa scholarship in Canada 2021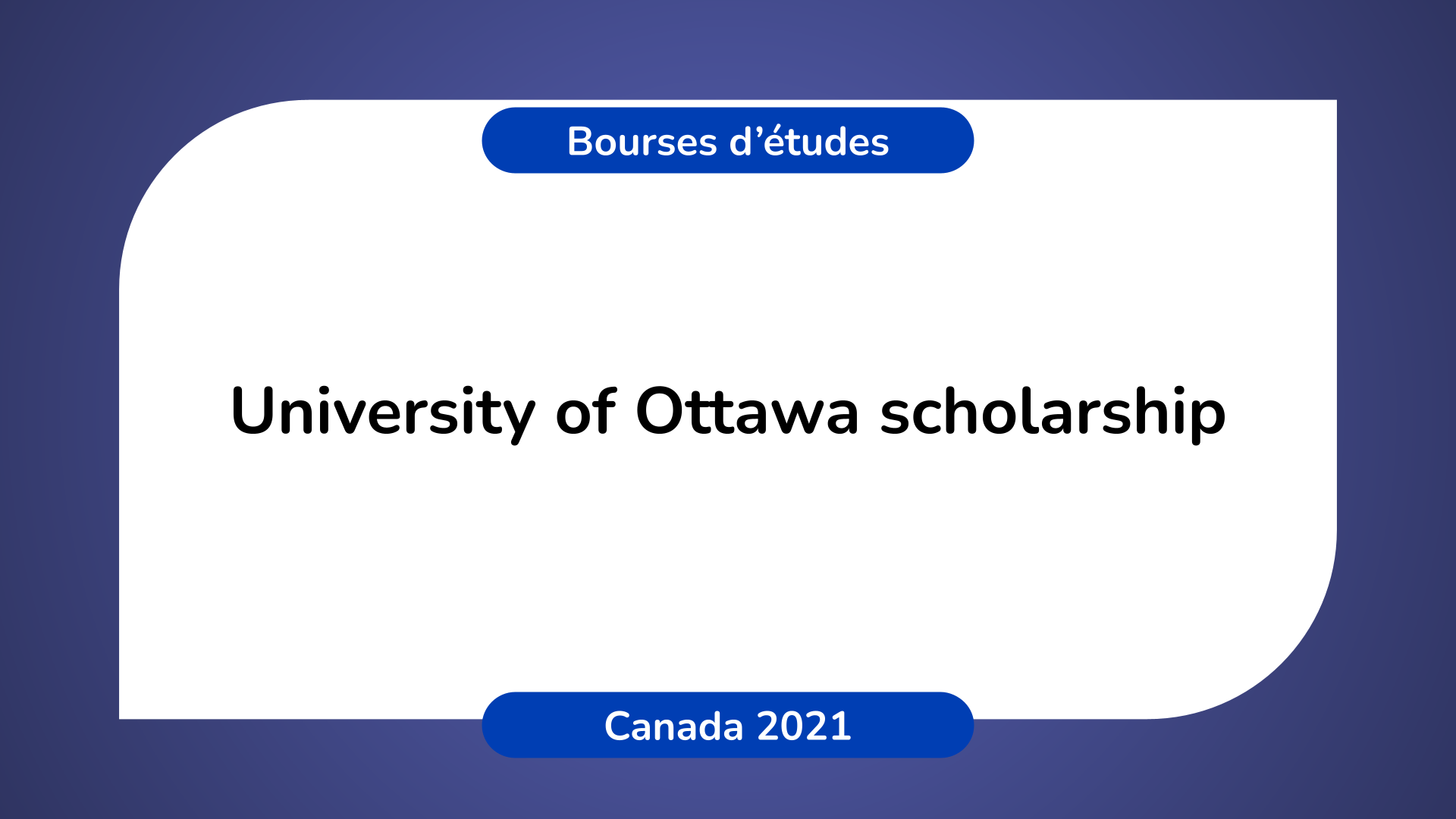 University of Ottawa scholarship in Canada 2021-2022
Discover and apply for the University of Ottawa Scholarship in Canada for the 2021-2022 academic year.
Find all the requirements and conditions required to be able to apply for this scholarship in Canada.
Target group of the scholarship:
Target Countries: All
Group: All
The organization offering the scholarship:
Scholarship Name: President's International Scholarship
Organization: University of Ottawa
Scholarship data:
Year of scholarship: 2021
Country: Canada
Organization: University of Ottawa
Level of study: Bachelor's degree
Scholarship specialty: Humanities, Social Sciences, Law, Computer Science, Fundamental Sciences, Art, all specialties…
Amount of the Scholarship: Up to $30,000
Deadline to Apply: April 30, 2021
Description of the scholarship:
The President's International Scholarship is one of the most prestigious scholarships offered by the University of Ottawa.
This scholarship aims to recognize a newly admitted international student whose work and commitment reflects exceptionally well the objectives of the University of Ottawa.
To be eligible, you must:
be an international student;
hold a student visa;
be admitted to an undergraduate program;
be registered full-time in a direct-entry faculty or in an integrated program offered with a direct-entry faculty;
have a minimum admission average of 92%
demonstrate leadership qualities and a commitment to academic and extracurricular activities.
This scholarship can be renewed for the following three years provided that you:
maintain full-time enrollment in a direct-entry faculty; and
have a cumulative grade point average (GPA) of 8.5 or higher at the end of each academic year.
How to apply for the scholarship?
Please apply via the link below.
Other Information:
Temporarily interrupting your studies or enrolling part-time or as a special student will result in the revocation of your scholarship for the remainder of your studies.
This post is also available in :
Français