Eastern Mediterranean University Scholarships 2021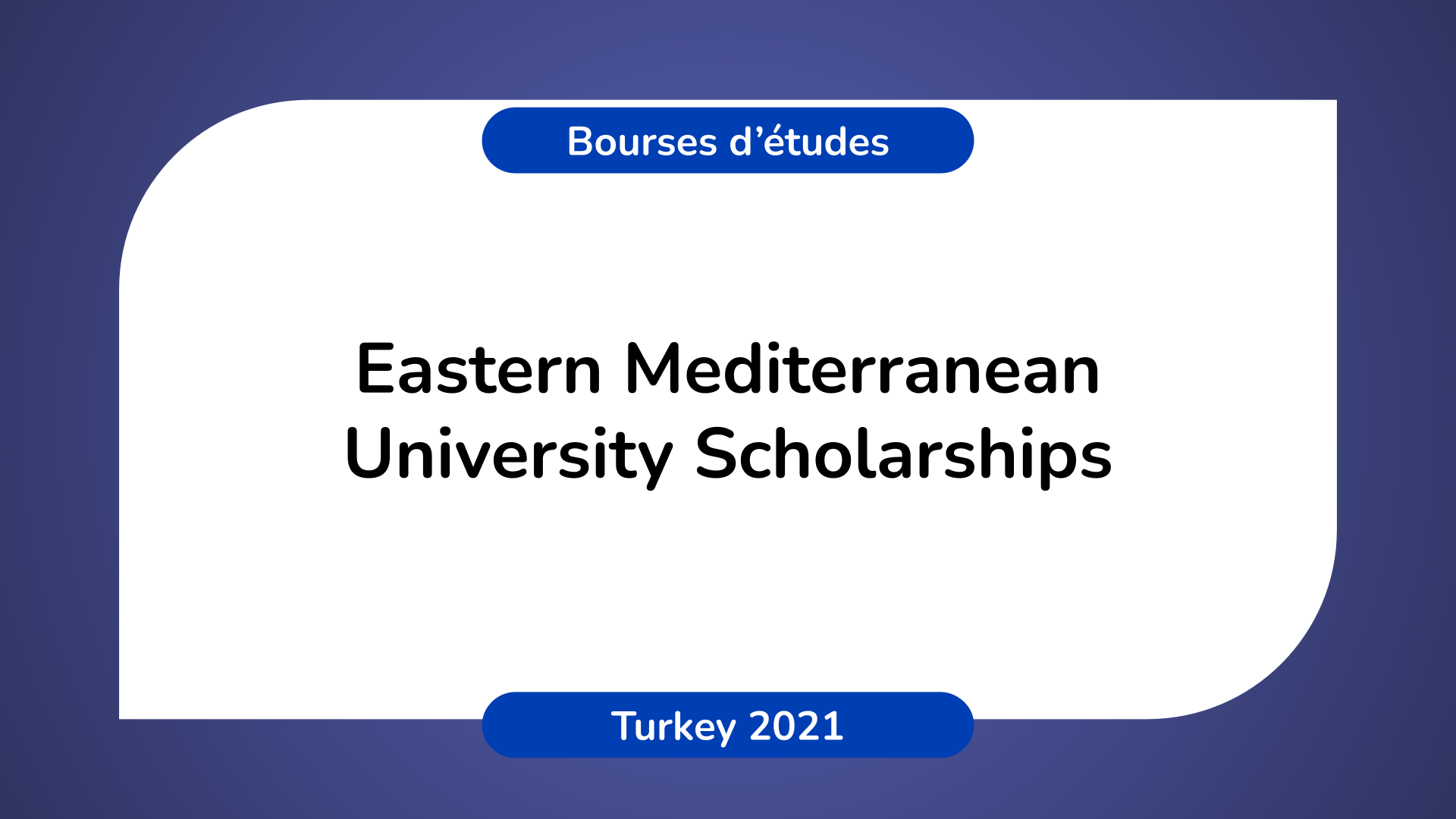 Eastern Mediterranean University Turkey Scholarships 2021
Apply for the Eastern Mediterranean University Turkey Scholarships 2021.
Find out the requirements to apply for these scholarships.
Target group of the scholarship:
Target Countries: All
Group: All
The organization offering the scholarship:
Scholarship Name: Eastern Mediterranean University Scholarships
Organization: University of the Eastern Mediterranean
Scholarship data:
Year of scholarship: 2021
Country: Turkey
Organization: University of the Eastern Mediterranean
Level of study: Bachelor's degree
Specialty of the scholarship: Management, Law, IT, Several
Scholarship amount: 100% of tuition fees
Deadline to Apply: November 15, 2020
Description of the scholarship:
For undergraduate applicants who have shown high performance in their home country in the university entrance system.
Only 2 best students among applicants from each country can receive this scholarship each academic year.
All scholarship applications will be assessed no later than August 14 for the next academic year.
If prospective students who have been granted a 100% tuition waiver do not register for the fall semester, applications for the spring semester will be collected.
The deadline for these 100% tuition waivers is November 15.
The criteria for each country's education system and the results of international standardized tests will be considered based on the list approved by the UEM Board of Directors.
This scholarship only covers tuition fees for the normal duration of the academic program.
How to apply for the scholarship?
You can submit your application letter and supporting documents via  https://io.emu.edu.tr/en/students/prospective-students/scholarships  no later than August 14 or November 15 for the spring semester.
Other Information:
Late scholarship applications cannot be considered.