International Funding Selkirk College Scholarships in Canada 2021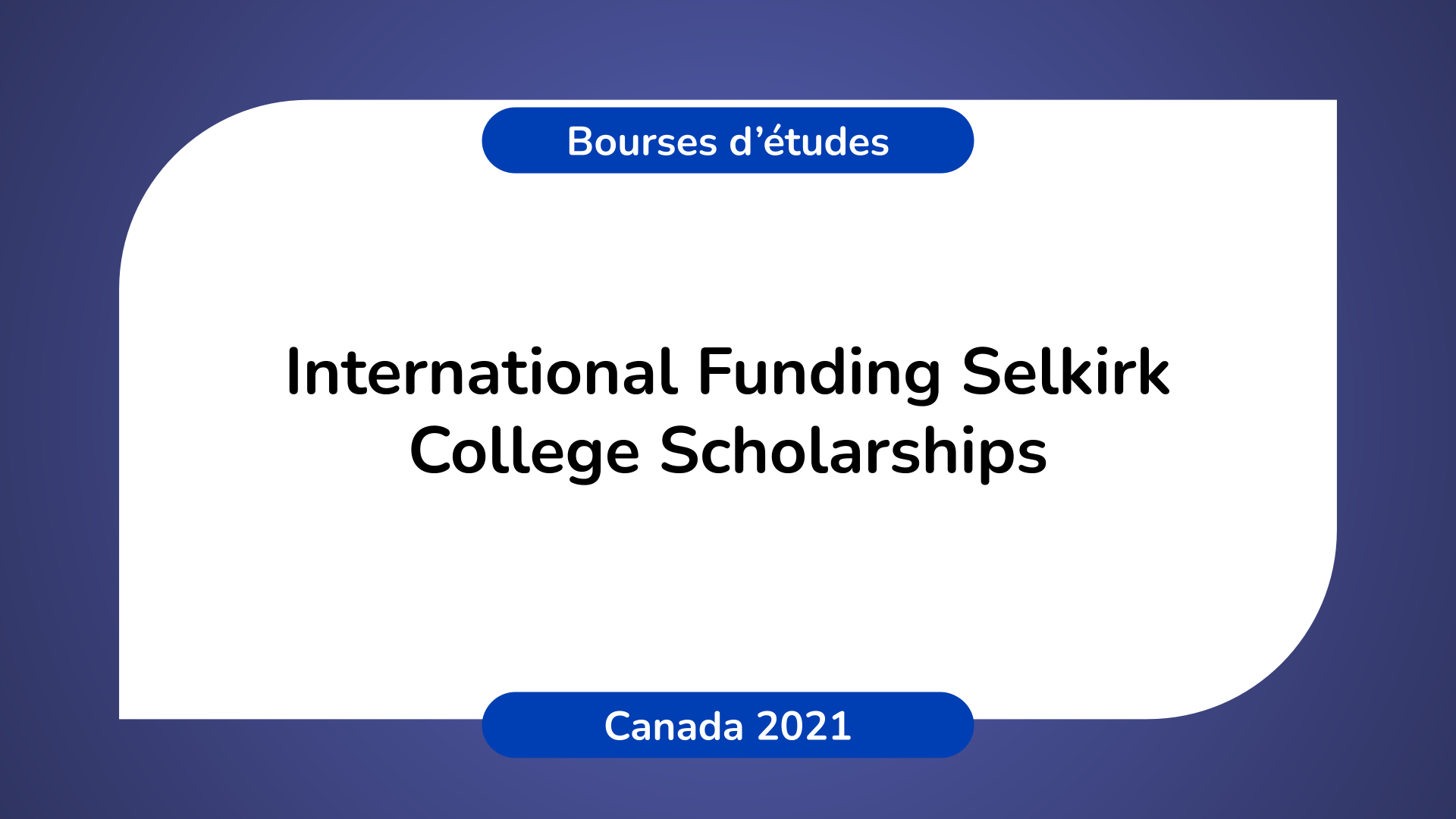 International Funding Selkirk College Canada Scholarship 2021
Apply for the International funding Selkirk College Canada Scholarship 2021.
Find the information required to apply for this scholarship.
Target group of the scholarship:
Target Countries: All
Group: All
The organization offering the scholarship:
Scholarship Name: International Funding Selkirk College Scholarship
Organization: Selkirk College
Scholarship data:
Year of scholarship: 2020
Country: Canada
Organization: Selkirk College
Education level: Bachelor's, Master's
Specialty of the grant: Law, Humanities, Social Sciences, Management, Several
Scholarship amount: $1000
Deadline to Apply: December 1, 2020
Description of the scholarship:
Selkirk College began in 1966 and was the first community college in the province of British Columbia.
Today it has become one of the largest institutions in the region.
Selkirk College comprises six colleges that offer more than 60 nationally accredited programs in Canada.
Why would you like to gain admission to Selkirk College?
Along with high quality education, it offers its students exciting indoor and outdoor leisure activities.
It educates over 2,000 students representing more than 34 countries around the world.
How to apply for the scholarship?
Applicants are recommended to apply for an eligible course of study at Selkirk College before the deadline.
If their application for admission is accepted, they can send their application for this application.
Other Information:
All applicants must have GPA or have achieved 80% in their senior year of high school or your undergraduate degree.
This post is also available in :
Français