Major Entrance McGill University Scholarships in Canada 2021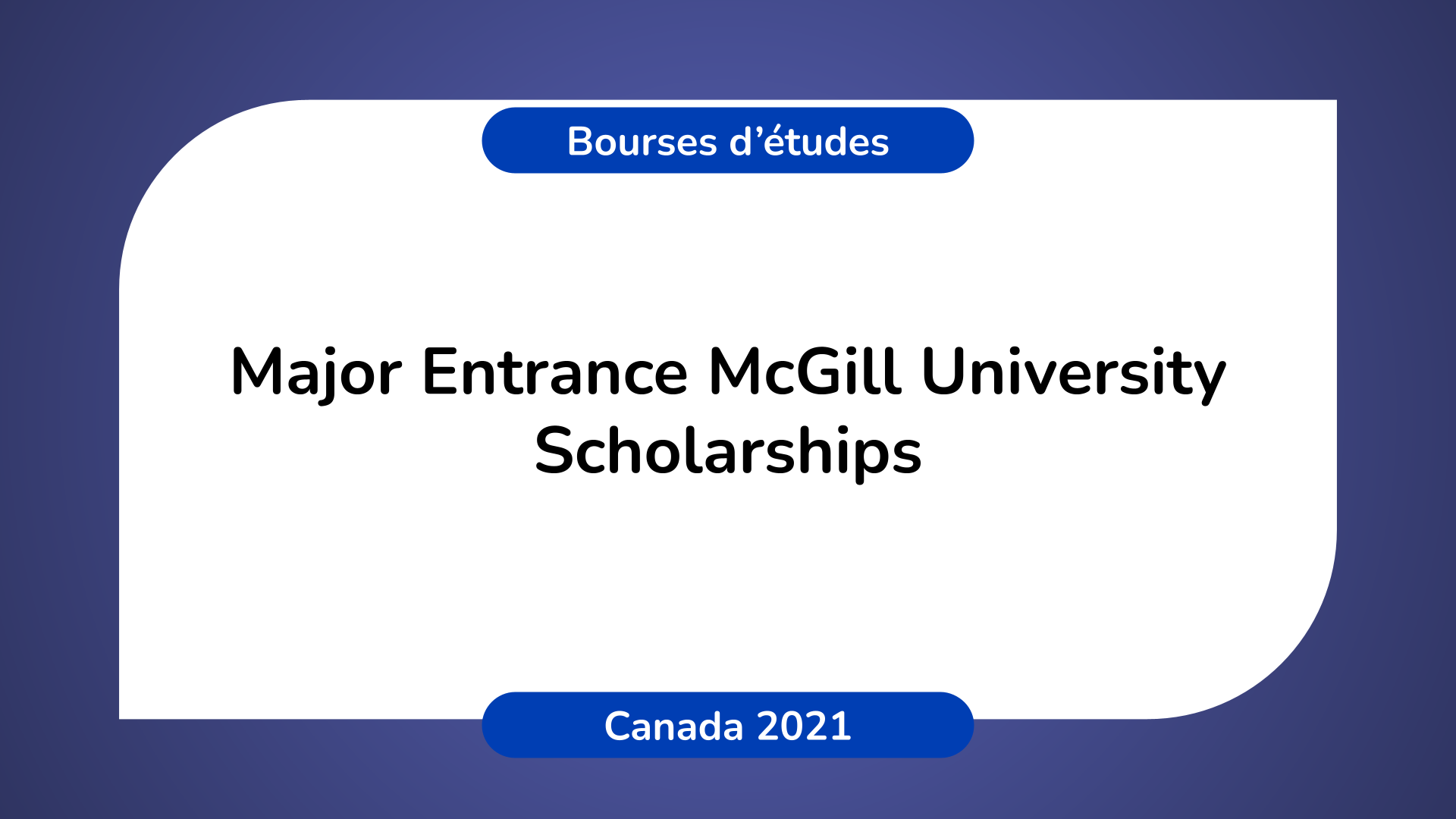 Major Entrance McGill University Canada Scholarships 2021
Apply for the Major entrance McGill University Canada Scholarship 2021.
Find out the information required to apply for the study in Canada scholarship.
Target group of the scholarship:
Target Countries: Canada
Group: All
The organization offering the scholarship:
Name of scholarship: Major entrance McGill University Scholarship
Organization: McGill University
Scholarship data:
Year of scholarship: 2021
Country: Canada
Organization: McGill University
Level of study: Bachelor's degree
Specialty of the scholarship: Humanities, Social Sciences, Computer Science, Law, Several
Amount of the Scholarship: $12,000
Deadline to Apply: January 21, 2021
Description of the scholarship:
Major entrance scholarships are determined by selection committees and awarded based on academic achievement and outstanding leadership in school or community activities.
The emphasis is on academic excellence as the first priority, followed by demonstrated leadership.
Please note that "leadership" is more than just participation in extracurricular activities.
How to apply for the scholarship?
A  separate application  is required shortly after submitting your application for admission.
Please apply via the link below.
Other Information:
Major entrance scholarships are renewable for up to 3 or 4 years provided the renewal criteria are met.
This post is also available in :
Français