14 Masters Scholarships University of Toulouse in France 2021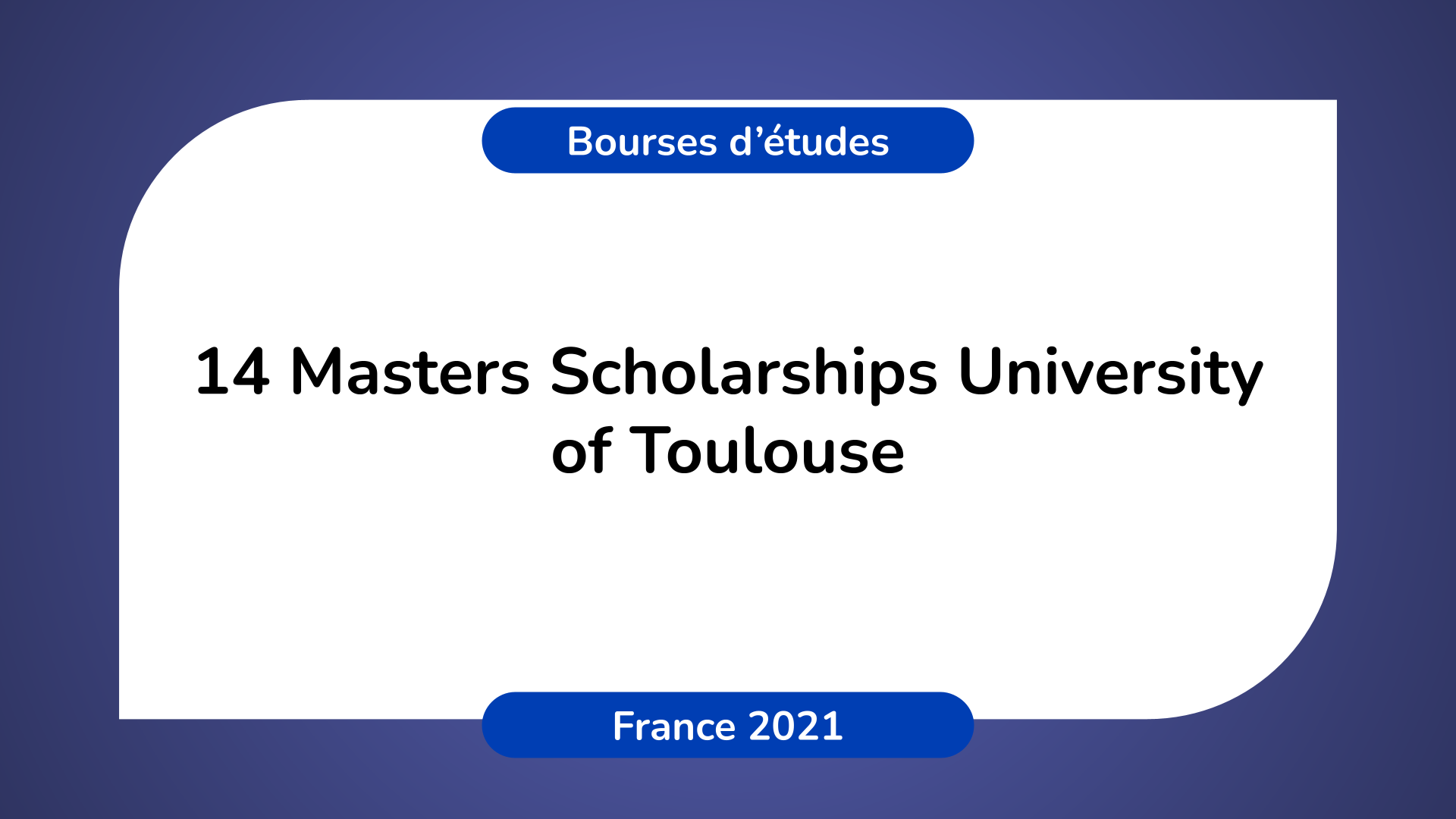 14 Masters Scholarships University of Toulouse France 2021
Discover and apply for the 14 Master's scholarships at the University of Toulouse in France for the 2021-2022 academic year.
Find all the information and requirements to be able to apply for these scholarships in France.
Target group of the scholarship:
Target Countries: All
Group: All
The organization offering the scholarship:
Scholarship name: University of Toulouse Master Scholarships
Organization: University of Toulouse
Scholarship data:
Year of scholarship: 2021
Country: France
Organization: University of Toulouse
Level of study: Masters
Scholarship specialty: Mathematics
Amount of the grant: €1,200 / month
Deadline to Apply: February 12, 2021
Description of the scholarship:
The LabEx CIMI (International Center for Mathematics and Computer Science) in Toulouse offers Master's scholarships in mathematics and computer science as part of its scientific activities.
For the 2021-2022 academic year, 6 scholarships will be available at M1 level and 8 scholarships at M2 level.
The amount of funding will notably cover a significant portion of housing costs:
 Scholarship of €1,000 per month over 10 months at M1 level
 Grant of €1,200 per month over 10 months at M2 level
These scholarships are open to all students, French or foreign.
The selection will be made solely on the criteria of academic excellence.
How to apply for the scholarship?
Please apply via the link below and send the required documents:
Curriculum Vitae (2 pages max.)
Transcripts from first year at university
Details of courses taken in 2020-2021
Two letters of recommendation. Letters should be sent by February 19, 2021.
A letter of motivation from the candidate: candidates for an M2 grant must specify in their letter the chosen M2 course (IMAT, M2R, etc.)
Information relating to the language level in French
Other Information:
Candidates choosing to follow a work-study Master's course (student under a professionalization contract or an apprenticeship contract) are not eligible for LabEx CIMI grants.
Please note that the applicant is responsible for ensuring that their application file is complete by the closing date.
Incomplete files beyond the closing date will not be considered.
This post is also available in :
Français