McGraw Center for Business Journalism Scholarships USA 2021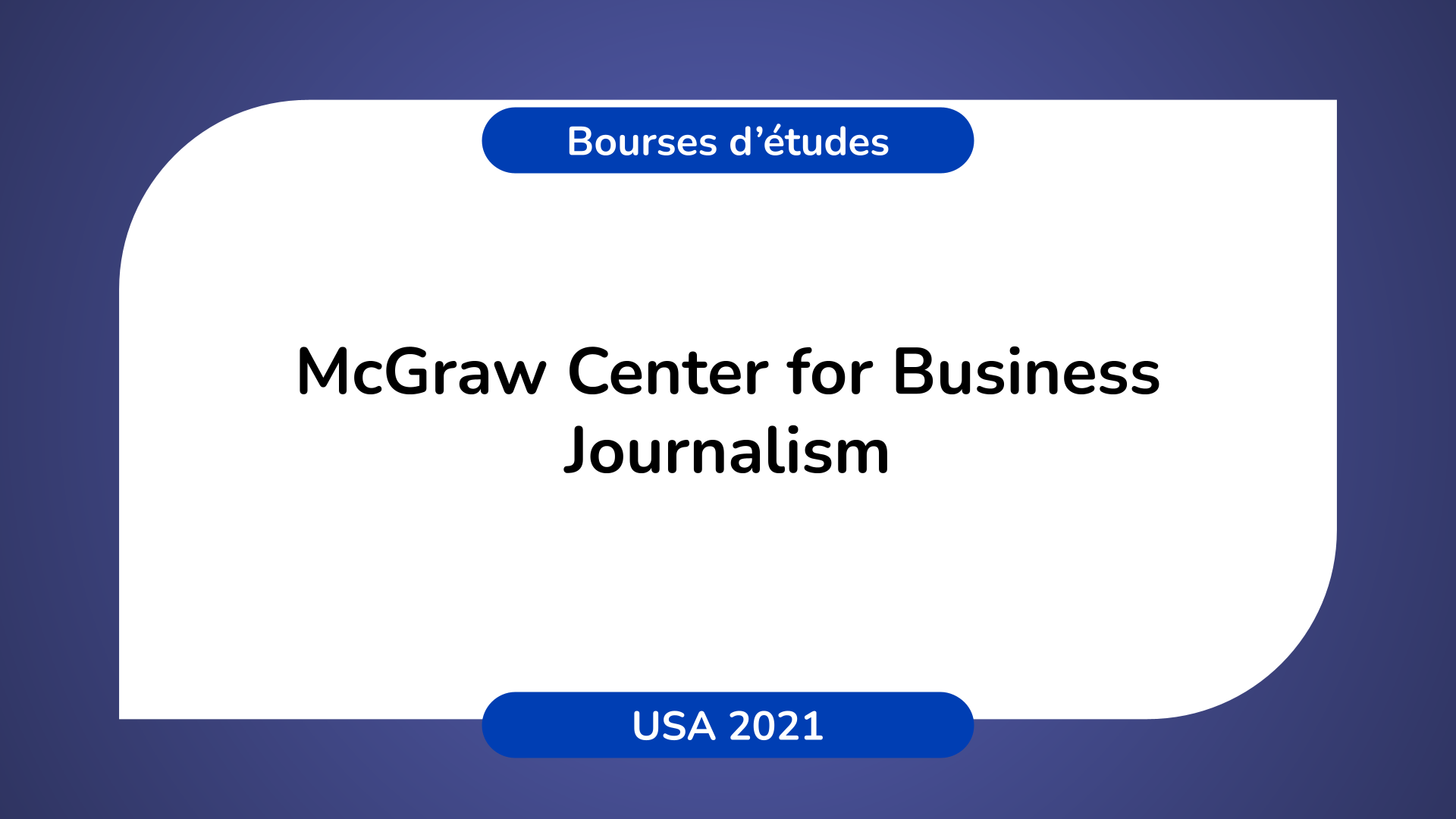 McGraw Center for Business Journalism USA Fellowships 2021
McGraw Center for Business Journalism Scholarships in USA 2021.
Foreign and American journalists are eligible to apply for these scholarships.
Target group of the scholarship:
Target Countries: All
Group: All
The organization offering the scholarship:
Scholarship Name: Business Journalism Program at McGraw Center for Business Journalism
Organization: McGraw Center for Business Journalism
Scholarship data:
Year of scholarship: 2021
Country: United States
Organization: McGraw Center for Business Journalism
Level of study: Masters
Scholarship specialty: Journalism
Amount of the Scholarship: Up to $15,000
Deadline to Apply: January 15, 2021
Description of the scholarship:
The Harold W. McGraw, Jr. Center for Business Journalism, an initiative of the City University of New York's Craig Newmark Graduate School of Journalism, began offering fellowships to accomplished journalists in the summer of 2014.
Nearly three dozen veteran journalists have since received grants of up to $15,000.
The goal of the McGraw Fellowship for Business Journalism is to support ambitious, high-impact coverage of critical issues related to the global economy, finance, and business.
At a time when many news organizations no longer have the resources to tackle complex and time-consuming stories, the fellowships enable experienced journalists to do the in-depth reporting needed to produce a serious piece of investigative journalism or of business.
The McGraw Fellowship provides editorial and financial support to journalists who need the time and resources to produce an important investigative or corporate story that provides new insight into an important business, financial or economic topic. All fellows work from their own offices.
The scholarship offers a grant of up to $15,000 for each project. The exact amount will depend on the time needed to complete the project and the expenses involved; Freelance journalists can also use part of the funding as a stipend for living expenses during the fellowship.
How to apply for the scholarship?
Applicants must submit a well-focused article proposal of no more than three pages via the   attached online form .
Think of it as a pitch, just like you would submit it to an editor in a newspaper, magazine, digital store, or radio station: give us enough preliminary reports and documentation to demonstrate that the story is solid.
The proposal should highlight what is new and important to the story, why it matters, and what its potential impact might be.
The proposal should also indicate where important stories on the subject have taken place elsewhere and how the proposed piece might differ.
Applicants should also briefly outline a proposed reporting plan and timeline for completing the story, and let us know if any media outlet is lined up to run the story.
Additionally, applicants must attach three journalism samples. Samples should be professionally published work that showcases your ability to tackle an in-depth story in the proposed medium.
Please also provide us with resumes and references from two editors or others familiar with your work; if this is a problem, please contact us to discuss alternatives.
No budget is required at the time of application. Applicants selected as finalists will be required to provide an estimated budget at this time.
Other Information:
The McGraw Fellowship for Business Journalism is open to anyone with at least five years of professional journalism experience.
Freelance journalists, as well as reporters and editors currently working at a news organization or journalism nonprofit, are eligible to apply.
This post is also available in :
Français