3 Nova Southeastern University Scholarships in the USA in 2021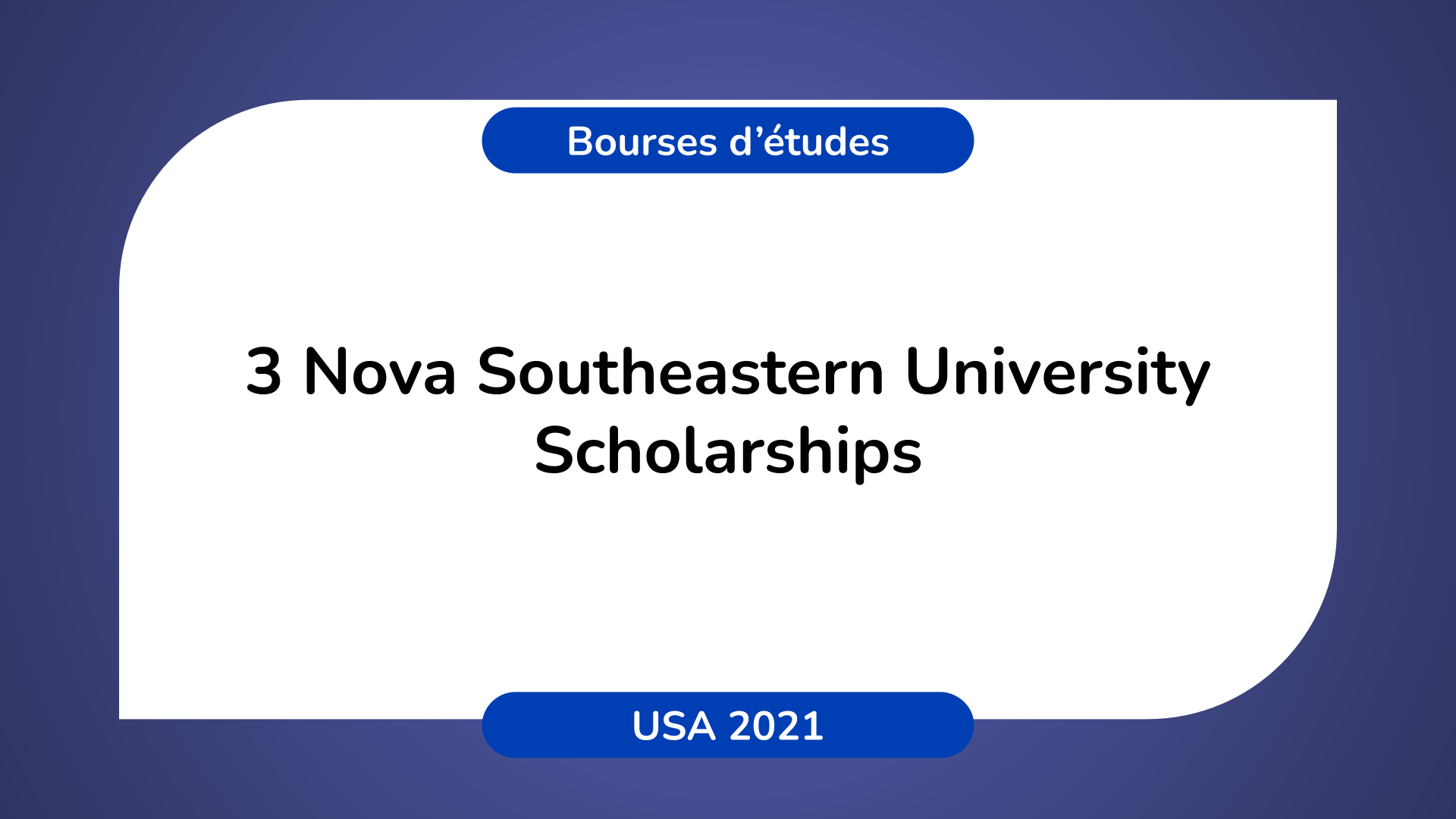 3 Nova Southeastern University Scholarships in USA 2021
Discover and apply for the 3 Scholarships at Nova Southeastern University in the USA for the 2021-2022 academic year.
Find all the information and requirements to be able to apply for this scholarship in the USA.
Target group of the scholarship:
Target Countries: All
Group: All
The organization offering the scholarship:
Scholarship Name: Nova Southeastern University Scholarships
Organization: Nova Southeastern University
Scholarship data:
Year of scholarship: 2021
Country: USA
Organization: Nova Southeastern University
Level of study: Bachelor's degree
Specialty of the scholarship: Management, Human Sciences, Social Sciences, Fundamental Sciences, several.
Scholarship amount: N/A
Deadline to Apply: March 1, 2021
Description of the scholarship:
As an international student at Nova Southeastern University, you will have access to a wealth of academic resources.
You will also discover something much more powerful: the feeling that you fit in perfectly.
To be eligible, applicants must be international students and admitted to an undergraduate program at the university.
A letter of recommendation from a teacher is required, but you may submit up to three letters in total.
How to apply for the scholarship?
Please apply via the link below
Other Information:
No other information
This post is also available in :
Français