One-year Entrance McGill University Scholarships in Canada 2021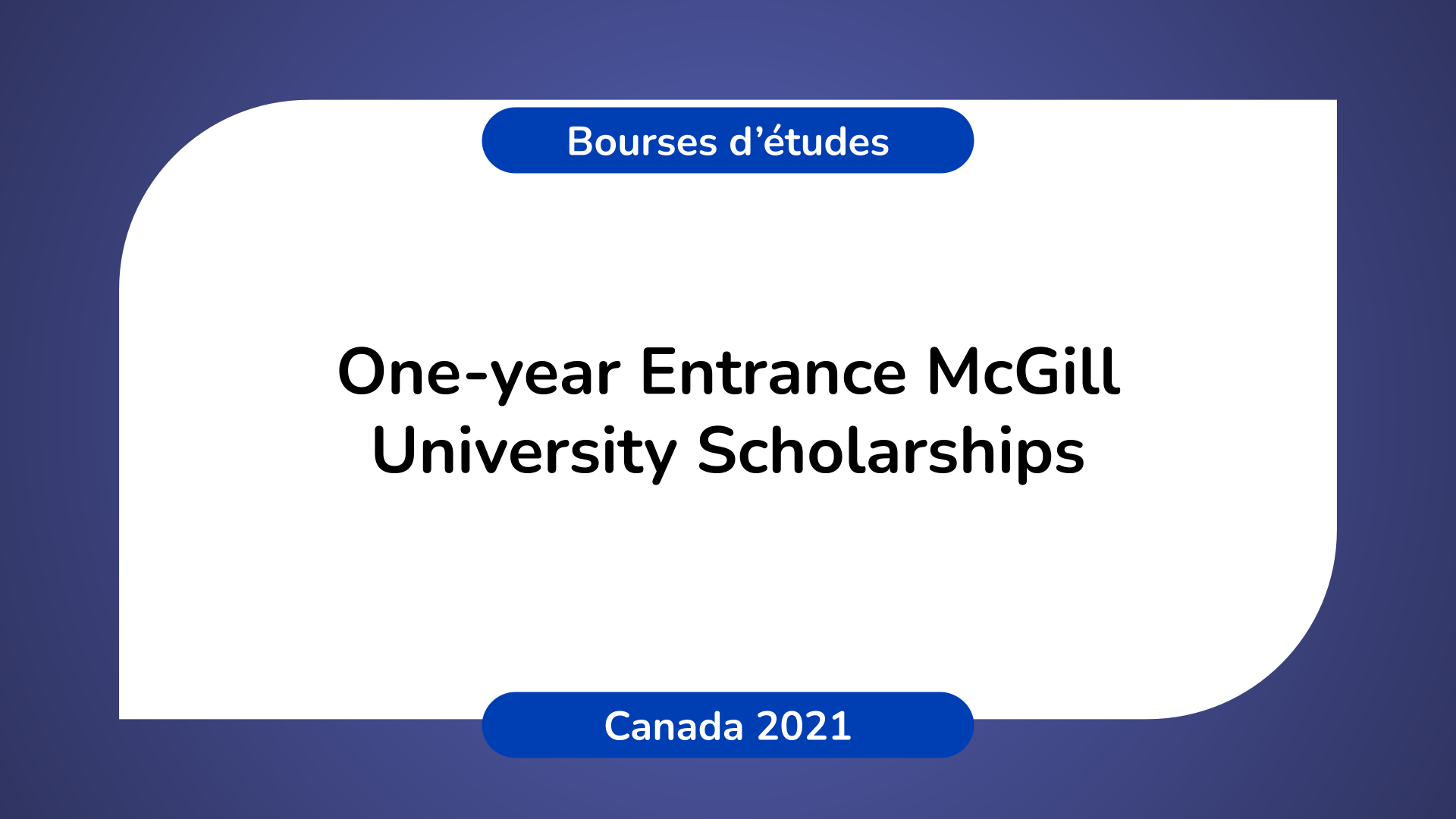 One-year Entrance McGill University Canada Scholarship 2021
Apply for the One-year entrance McGill University Canada Scholarship 2021.
Find the information required to apply for this scholarship.
Target group of the scholarship:
Target Countries: All
Group: All
The organization offering the scholarship:
Name of scholarship: One-year entrance McGill University scholarship
Organization: McGill University
Scholarship data:
Year of scholarship: 2021
Country: Canada
Organization: McGill University
Level of study: Bachelor's degree
Specialty of the grant: Humanities, Social Sciences, Computer Science, Law, Several.
Grant amount: 3000
Deadline to Apply: January 21, 2021
Description of the scholarship:
All applicants to McGill undergraduate programs are automatically considered for a one-year entrance scholarship provided they meet the  minimum academic requirements  .
These scholarships are awarded solely on the basis of academic achievement, so no separate application is required.
However, you must include the following supporting documents in your application for admission to McGill:
All ranks and intermediate ranks granted up to the application deadline
Subsequent grades (intermediate or final) are sent to the admissions office as soon as they are issued.
How to apply for the scholarship?
Please apply via the link below.
Other Information:
Note: Even if you meet the minimum requirements, you are not guaranteed an entrance scholarship offer.
This post is also available in :
Français