University of Bradford Scholarships in UK in 2021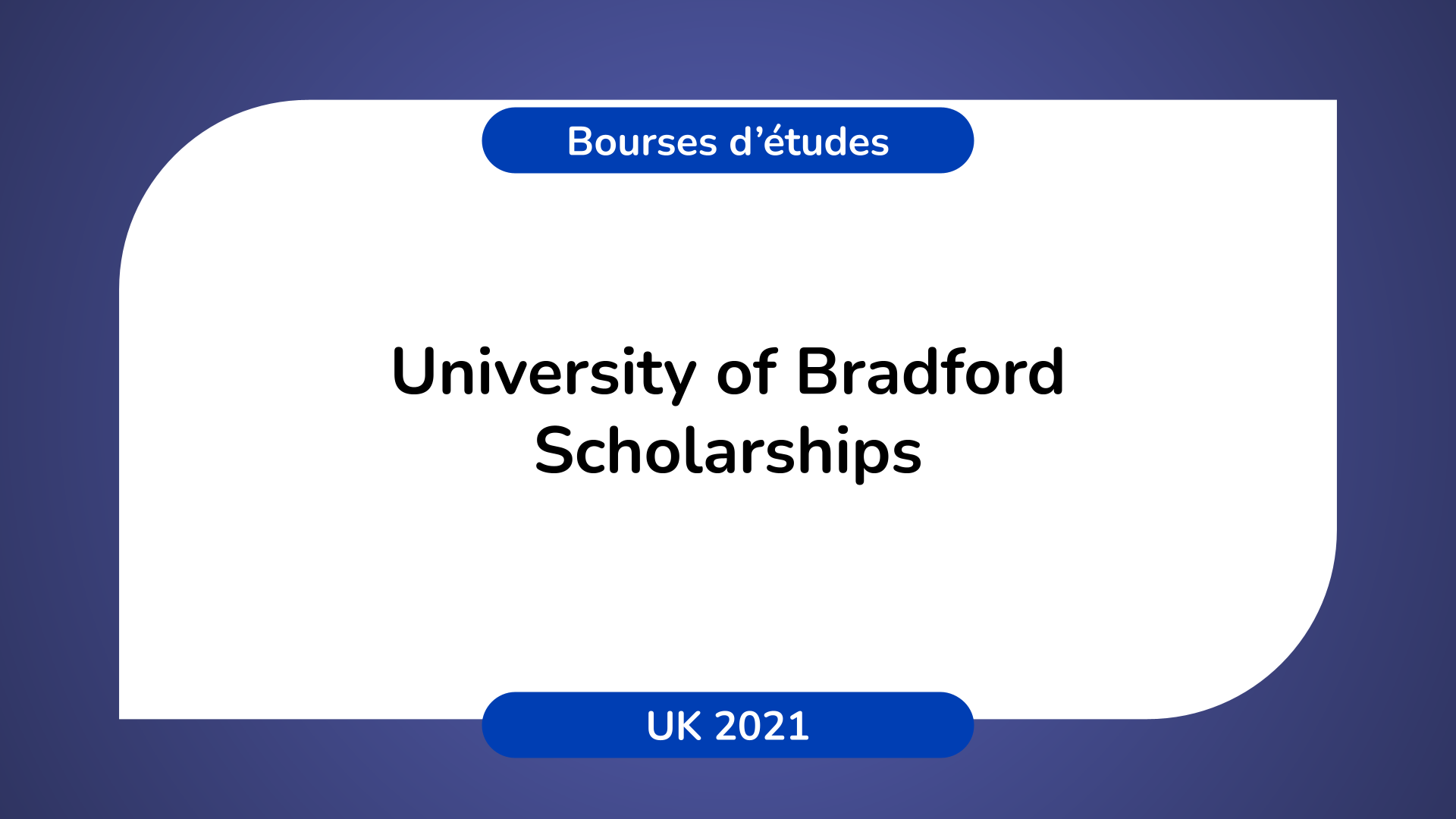 University of Bradford Scholarships UK 2021
Apply for the University of Bradford UK Scholarships 2021.
The scholarship program is open for the 2021-2022 academic year.
Target group of the scholarship:
Target Countries: All
Group: All
The organization offering the scholarship:
Scholarship Name: Peace Studies and International Development Scholarship
Organization: University of Bradford
Scholarship data:
Year of scholarship: 2021
Country: United Kingdom
Organization: University of Bradford
Level of study: Masters
Scholarship specialty: Economics and Finance, Politics, Development
Amount of Scholarship: Up to £5000
Deadline to apply: September 20, 2020
Description of the scholarship:
The sponsorship will benefit both domestic and international students who are going to be admitted into an applicable Masters program at the University of Bradford.
The University of Bradford was opened as an institute of mechanics in 1832 and is based in West Yorkshire, England. It operates two campuses and five faculties that have a dynamic and friendly atmosphere allowing students to reach their full potential.
Peace Studies and International Development (PSID), one of Bradford's crown jewels in terms of global reputation, was formed with the merger of two former departments, namely the Department of Peace Studies (established in 1973 as the first department in the world) and the Bradford Center for International Development (in 1969 as one of the four oldest centers for development studies in the UK).
The Combined Division enjoys excellent international recognition for its postgraduate programs.
The University is delighted to be able to announce two scholarships which will benefit both international applicants and those classified as home students – usually those from the UK and EU.
How to apply for the scholarship?
Students who have successfully applied to an applicable master's program will automatically be considered. No separate application is required.
Other Information:
All students who have been offered a place in one of the applicable courses.
This post is also available in :
Français