Trent University Scholarships Canada 2021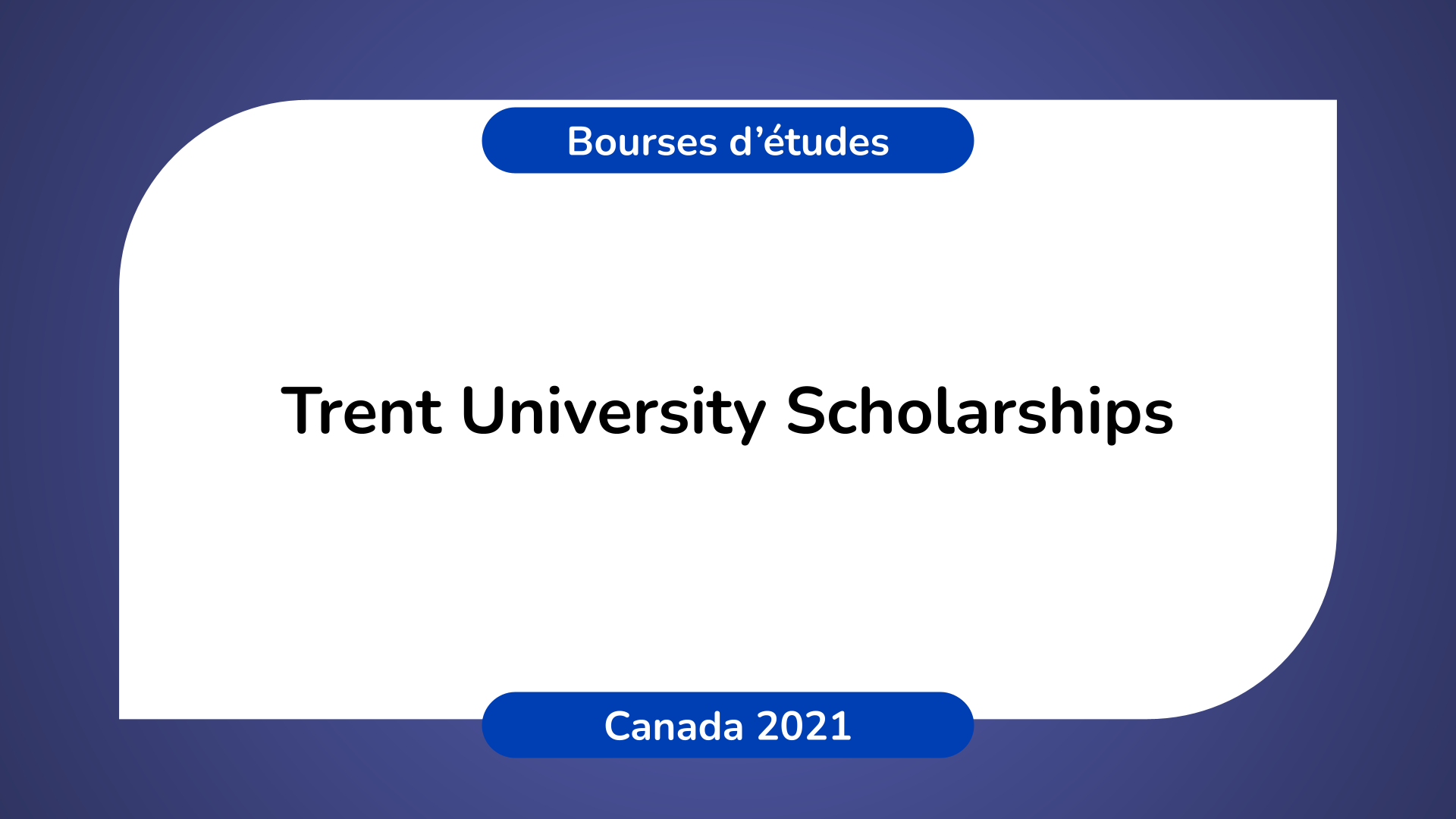 Trent University Scholarships – Canada 2021
Find out and apply for the Scholarships at Trent University in Canada for the 2021-2022 academic year.
Find out all the information required to apply for this scholarship.
Target group of the scholarship:
Target Countries: All
Group: All
The organization offering the scholarship:
Scholarship Name: Trent University Scholarship
Organization: Trent University
Scholarship data:
Year of scholarship: 2021
Country: Canada
Organization: Trent University
Level of study: Master, Doctorate
Specialty of the grant: Humanities, Social Sciences, Management, Economics, Law, Several
Amount of the Scholarship: Up to $25,000
Deadline to Apply: February 15, 2021
Description of the scholarship:
Trent University offers a limited number of highly competitive international scholarships and awards to students eligible for admission to Masters and Doctoral studies.
All students applying to Trent are automatically considered for Trent University Entrance Scholarships.
This scholarship is awarded to international students who demonstrate outstanding academic achievement, community service, leadership potential, and financial need.
The value of the scholarship is determined after financial need assessment and may extend to cover international tuition and incidental costs of approximately $25,000 per academic year (housing excluded).
How to apply for the scholarship?
Please apply via the link below.
Other Information:
Eligible applicants must provide the following information:
a budget indicating how this funding will be used
an abstract or summary of their topic or research project
a letter of support from Trent faculty or staff
Date, place and details of the event concerned
Applications will be accepted throughout the year. Applicants can expect a decision within one month of submission.
Recipients must allow Trent University to present their research in relevant communications.
This post is also available in :
Français