48 Trinity University Scholarships in the USA in 2021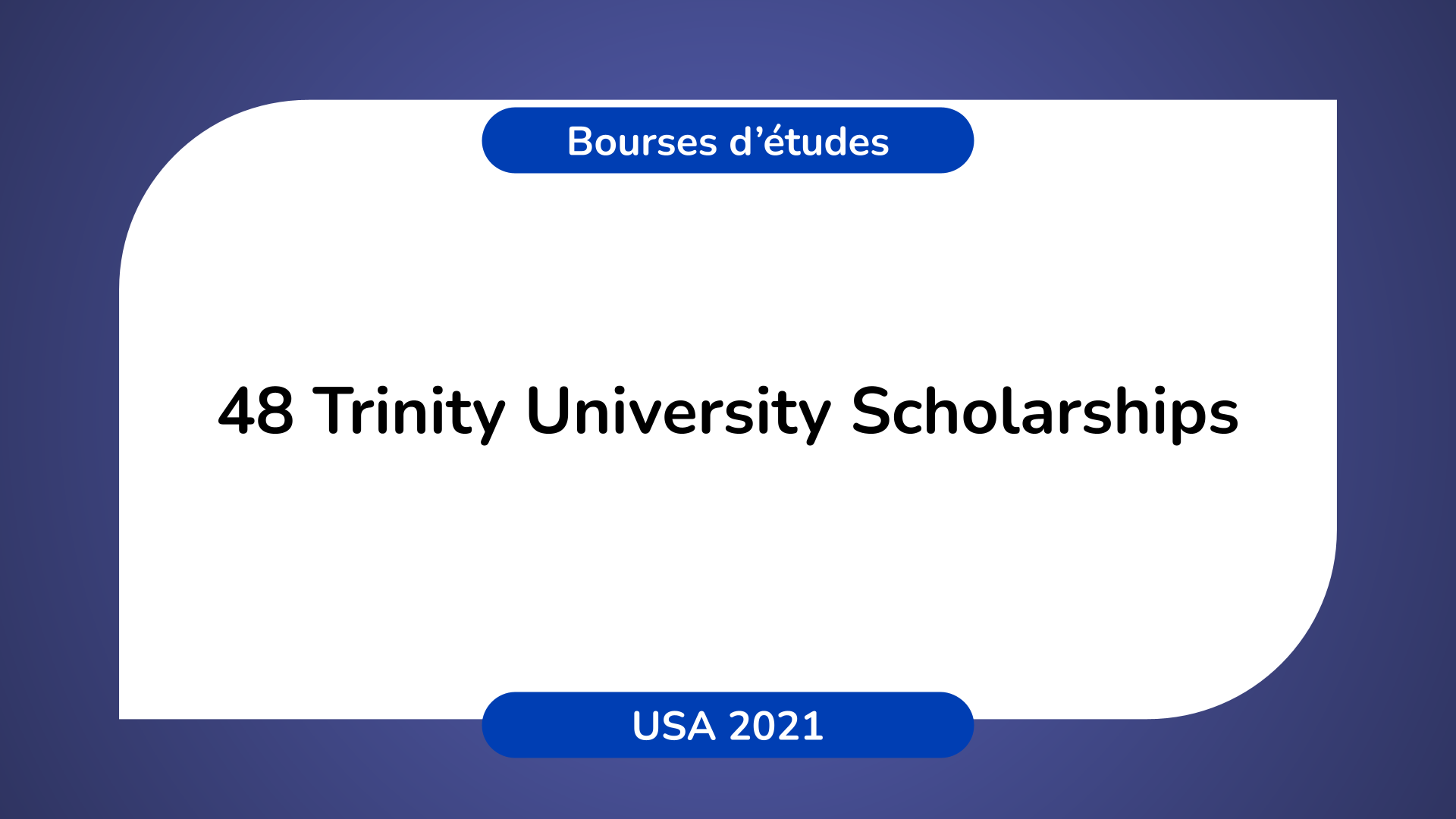 48 Trinity University USA Scholarships 2021
Apply for one of 48 scholarships at Trinity University in the USA for the 2021-2022 academic year.
Find out all the requirements and requirements to be eligible to apply for these scholarships in USA.
Target group of the scholarship:
Target Countries: All
Group: All
The organization offering the scholarship:
Scholarship Name: Trinity University Scholarships
Organization: Trinity University
Scholarship data:
Year of scholarship: 2021
Country: USA
Organization: Trinity University
Education level: Bachelor's, Master's
Scholarship specialty: Humanities, Social Sciences, Law, Computer Science, Fundamental Sciences, Art, all specialties…
Amount of the Scholarship: Up to 100% of the fees.
Deadline to Apply: February 15, 2021
Description of the scholarship:
Trinity offers a variety of scholarships to students who have distinguished academic records or special talents or skills in specific fields.
Scholarships are awarded to first-year students and recipients are selected without regard to income.
Scholarship amounts vary and do not require reimbursement.
All annual Trinity scholarships are renewable for up to eight semesters of undergraduate study, provided the recipient meets the criteria specified for each award.
Academic progress is reviewed at the end of each academic year.
Scholarships are applied to fall and spring tuition only and are not available for summer study.
How to apply for the scholarship?
Please choose one of the Trinity University offers via the link below and apply!
Other Information:
No further information
This post is also available in :
Français