Türkiye Bursları Scholarships in Turkey 2021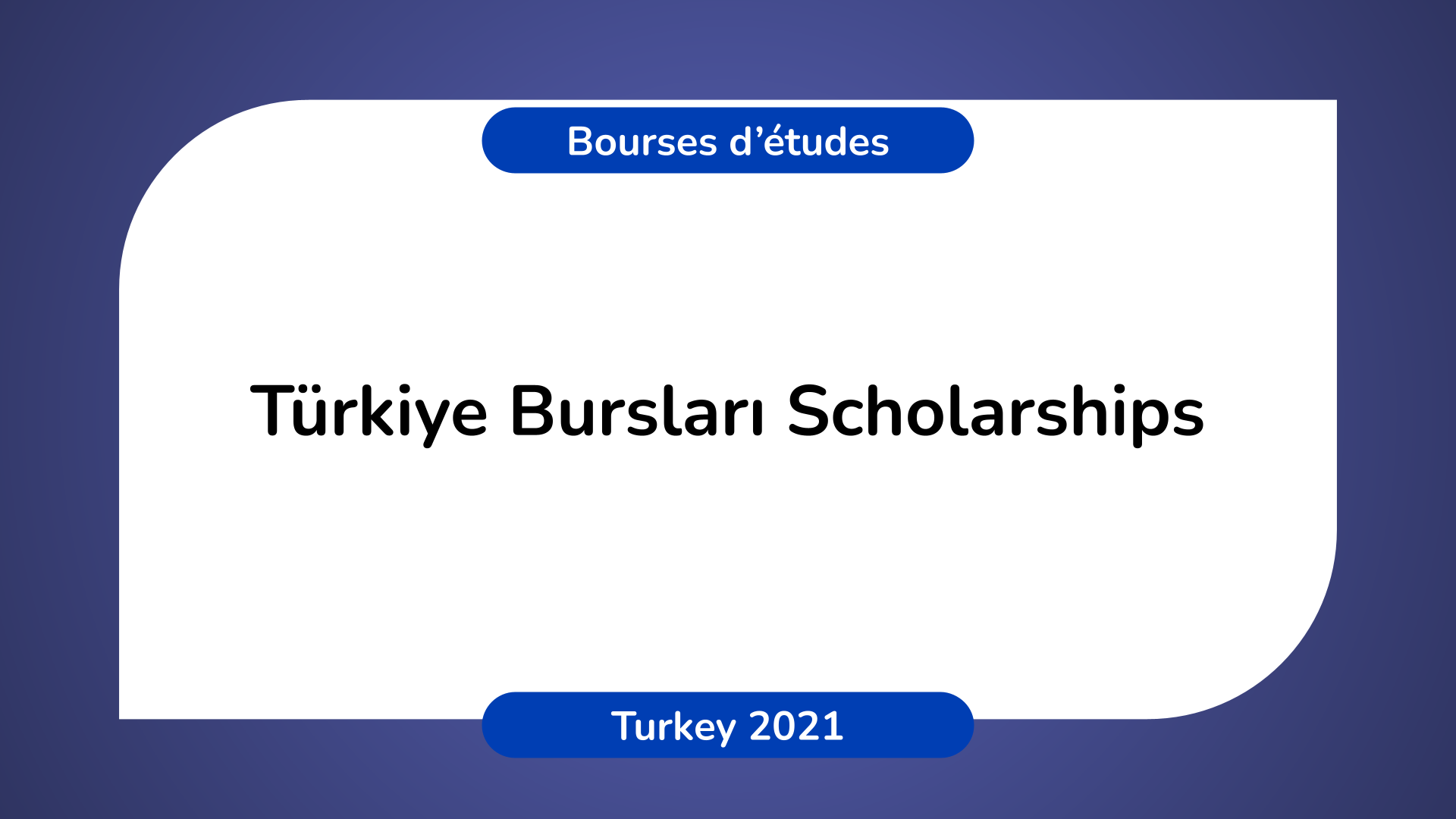 Türkiye Bursları Scholarships in Turkey 2021
Check out the Türkiye Bursları Scholarships in Turkey for the 2021-2022 academic year.
Find all the requirements and conditions to be able to apply for this scholarship in Turkey.
Indeed, you must meet the requirements requested by the organization to be able to benefit from this scholarship.
Thus, in this scholarship in Turkey for the year 2021, we invite you to discover:

Target countries.
Target groups.
The name of the scholarship.
The organization offering this scholarship.
The academic year of the scholarship.
The country of the scholarship.
Target study levels.
The study specialties of this scholarship.
The amount of the scholarship.
The deadline to apply for this scholarship.
The description and presentation of the scholarship.
How to apply for the scholarship.
The link to apply for the scholarship.
The official link of the organization offering the scholarship.
Other information if it exists.
Target group of the scholarship:
Target Countries: All countries
Group: All groups
The organization offering the scholarship:
Scholarship Name: Türkiye Bursları
Organization: Several Universities
Scholarship data:
Year of scholarship: 2021
Country: Turkey
Organization: Several Universities
Level of study: Bachelor's, Master's, Doctorate
Scholarship specialty: Medicine, Dentistry, Management, Finance, Economics, Computer Science, Biology, Pharmacy, several specialties
Amount of the Scholarship: Up to $3570 / year
Deadline to Apply: April 15, 2021
Description of the scholarship:
The Islamic Development Bank (IDB) and Türkiye Scholarships are delighted to announce the call for new applications for the year 2021-2022.
The jointly funded scholarship program is awarded to successful candidates for study at the most reputable universities in Turkey, starting in September 2021.
The program is designed to provide educational opportunities for academically deserving students from member countries and Muslim communities in non-member countries
Indeed, the scholarship covers tuition fees, living allowance, accommodation, health insurance and round-trip airfare.
Moreover, most of the programs of Turkish universities are taught in Turkish.
However, the candidate who wishes to study in English language of instruction must provide proof of language proficiency
How to apply for the scholarship?
Eligible applicants should apply for the program through the Türkiye Bursary website (  www.turkiyeburslari.gov.tr  ).
Please apply via the link below.
Other Information:
No other information