University of Queensland Australia Scholarship 2021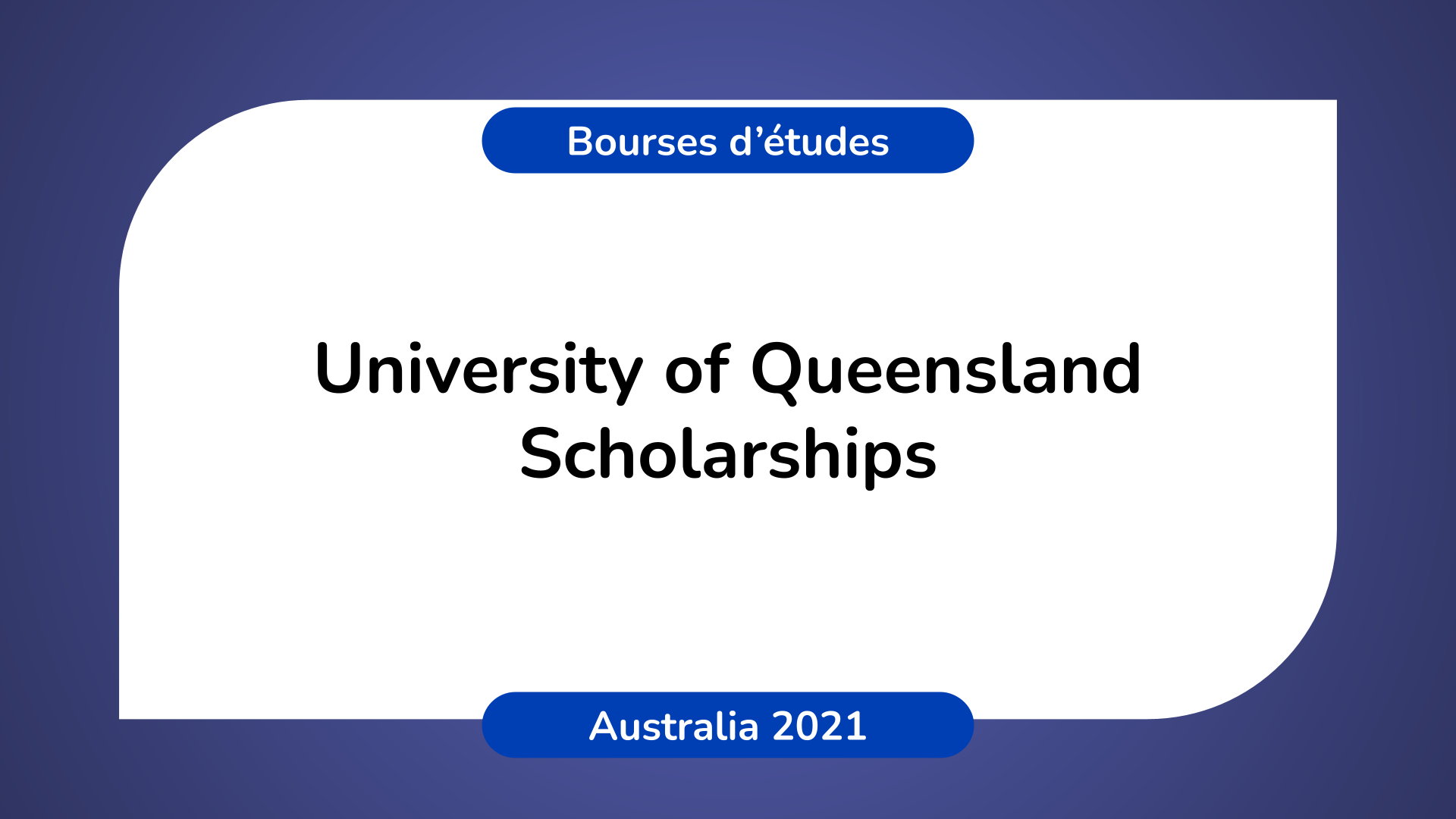 Discover the University of Queensland Scholarship in Australia for the 2021-2022 academic year.
Find all the conditions and requirements to be able to apply for this scholarship in Australia.
University of Queensland Australia Scholarship 2021
Target group of the scholarship:
Target Countries: All
Group: All
The organization offering the scholarship:
Scholarship Name: Codebots Scholarship
Organization: University of Queensland
Scholarship data:
Year of scholarship: 2021
Country: Australia
Organization: University of Queensland
Level of study: Bachelor's degree
Scholarship specialty: IT
Amount of the Scholarship: $5000
Deadline to Apply: March 8, 2021
Description of the scholarship:
The purpose of the scholarship is to encourage and support Australian Aboriginal and/or Torres Strait Islander male students and/or female students to undertake studies in Computer Science, Information Technology and Software Engineering at the University of Queensland.
For the selection process, the leader must set up a selection committee comprising:
the leader, or candidate, for chair of the committee; and
the PVC (IE), or the candidate; and
a representative of Codebots; and
at least one member of the academic staff of the University who currently teaches in the approved program;
The scholarship will be awarded based on the following criteria:
academic achievement
personal qualities, including leadership potential
any other matters that may be deemed relevant to the candidate's future academic success.
How to apply for the scholarship?
Please apply via the link below.
Other Information:
No other information.
This post is also available in :
Français