University of South Florida Scholarships in the USA in 2021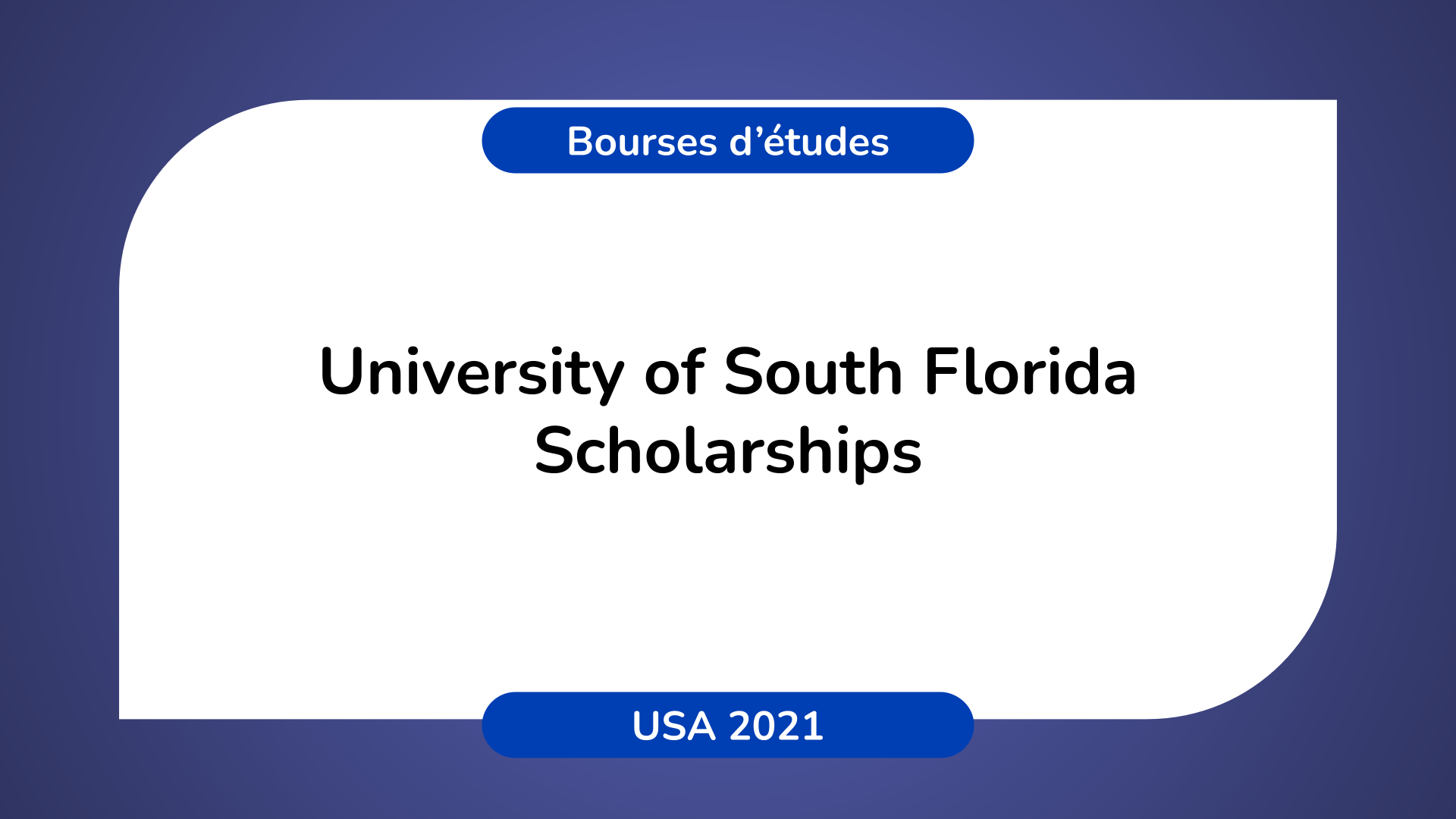 University of South Florida USA Scholarships 2021
Find and apply for the University of South Florida Scholarships in the USA for the 2021-2022 academic year.
Find out all the requirements and requirements to be able to apply for these scholarships in the USA.
Target group of the scholarship:
Target Countries: All
Group: All
The organization offering the scholarship:
Scholarship Name: International Awards University of South Florida
Organization: University of South Florida
Scholarship data:
Year of scholarship: 2021
Country: USA
Organization: University of South Florida
Level of study: Bachelor's degree
Scholarship specialty: Humanities, Social Sciences, Law, Computer Science, Fundamental Sciences, Art, all specialties…
Scholarship amount: Up to 100% of tuition fees
Deadline to Apply: February 15, 2021
Description of the scholarship:
The Benacquisto (formerly) Florida Incentive Scholarship Program is an achievement scholarship for high school graduates who achieve National Merit® Scholar Finalist status.
To be considered for merit-based scholarships from the Office of Admissions, students must submit a complete application for admission by February 15.
Students are selected for admission scholarships based on the following criteria. Some scholarships may have additional selection criteria.
High school GPA (recalculated by admissions)
Post-secondary GPA must be at least 3.0 (if taking dual enrollment or college courses)
SAT or ACT test results
Your classification as a Florida or non-Florida resident
How to apply for the scholarship?
Please apply via the link below.
Other Information:
If you are selected for an admissions scholarship, you will be notified by mail as part of your admissions acceptance letter or a separate scholarship offer letter.
This post is also available in :
Français