University of Strathclyde Scholarships in UK in 2021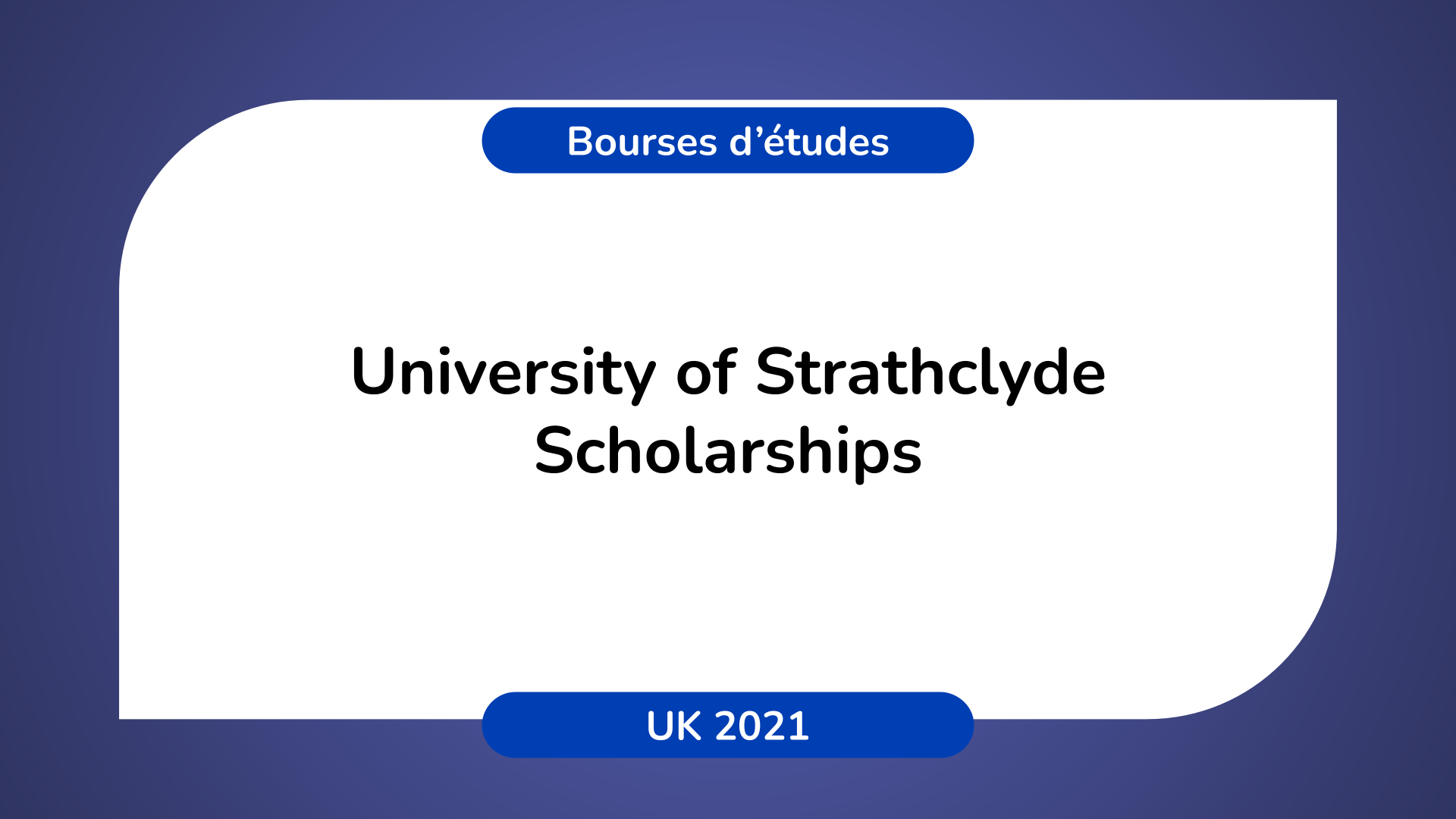 University of Strathclyde Scholarships UK 2021
University of Strathclyde Scholarships in UK for the year 2021.
The University of Strathclyde encourages outstanding applicants through its Covid-19 Hardship Fund.
Target group of the scholarship:
Target Countries: UK, EU, EEA, UK and Islands, RUK, International
Group: All
The organization offering the scholarship:
Exchange Name: Covid-19 Hardship Fund
Organization: University of Strathclyde
Scholarship data:
Year of scholarship: 2021
Country: United Kingdom
Organization: University of Strathclyde
Level of study: License, Doctorate
Specialty of the grant: Humanities, Social Sciences, Law, Computer Science, Several
Scholarship amount: Not mentioned
Deadline to Apply: September 30, 2020
Description of the scholarship:
This fund was created to help students meet basic needs during the pandemic response to Covid-19.
It is open to applications from students of all levels of study: undergraduates, postgraduates and researchers.
The University of Strathclyde Covid-19 Hardship Fund and other financial support funds are now closed to students whose courses end this semester.
The University of Strathclyde encourages outstanding applicants through its Covid-19 Hardship Fund. This grant is awarded to applicants from the UK, EU, EEA, UK and Islands, RUK.
The funding opportunity is available to all eligible students who are going to pursue undergraduate studies, postgraduate degrees and research program at the university.
Founded in 1796, the University of Strathclyde is a leading international university of technology. It is composed of four main faculties classified according to subjects and academic fields.
Applications will be assessed by Student Experience staff members on the basis of essential living expenses for two months from the date of application. Assessors will also take into account exceptional expenses resulting from the current pandemic situation.
If a student receives a scholarship, they can request a review of their situation after two months by submitting an update form available from the Funding and Financial Support team.
When assessing need, consideration will be given to any other income available to the student or their household and priority will be given to essential living expenses where household income is insufficient to meet this need.
Where a student applies to this fund but is eligible for support from another fund administered by Student Experience, they will automatically be considered whether another fund such as the Discretionary Fund is a more appropriate source of support. It will not be necessary to submit a separate application.
How to apply for the scholarship?
Important NB: Only students registered at the University or students who are "valid to enroll" can apply for this scholarship.
You must complete an   application for financial support funds   and return it with the following documents to financial-support@strath.ac.uk.
If you have difficulty obtaining any of these documents, please explain this in your cover email and submit the form anyway. Requests will be processed as quickly as possible.
Supporting documents (if applicable):
1 month bank statement
Confirmation of any funding such as scholarship, statutory funding or salary if not on bank statement
Confirmation of any benefits if not confirmed on your bank statement
Other Information:
Students enrolled at the University (including students on academic and voluntary suspension) are eligible for the Fund if they meet the following criteria:
have fallen into financial difficulty or are anticipating financial difficulty related to the current Covid-19 pandemic; and
Other funds are not available to meet their basic needs or are insufficient to meet these needs; Where
A price is appropriate to meet exceptional needs
Scholarships may also be granted on an exceptional basis to students who are "valid to enroll"
This post is also available in :
Français