156 University Of Stuttgart Germany Scholarships 2021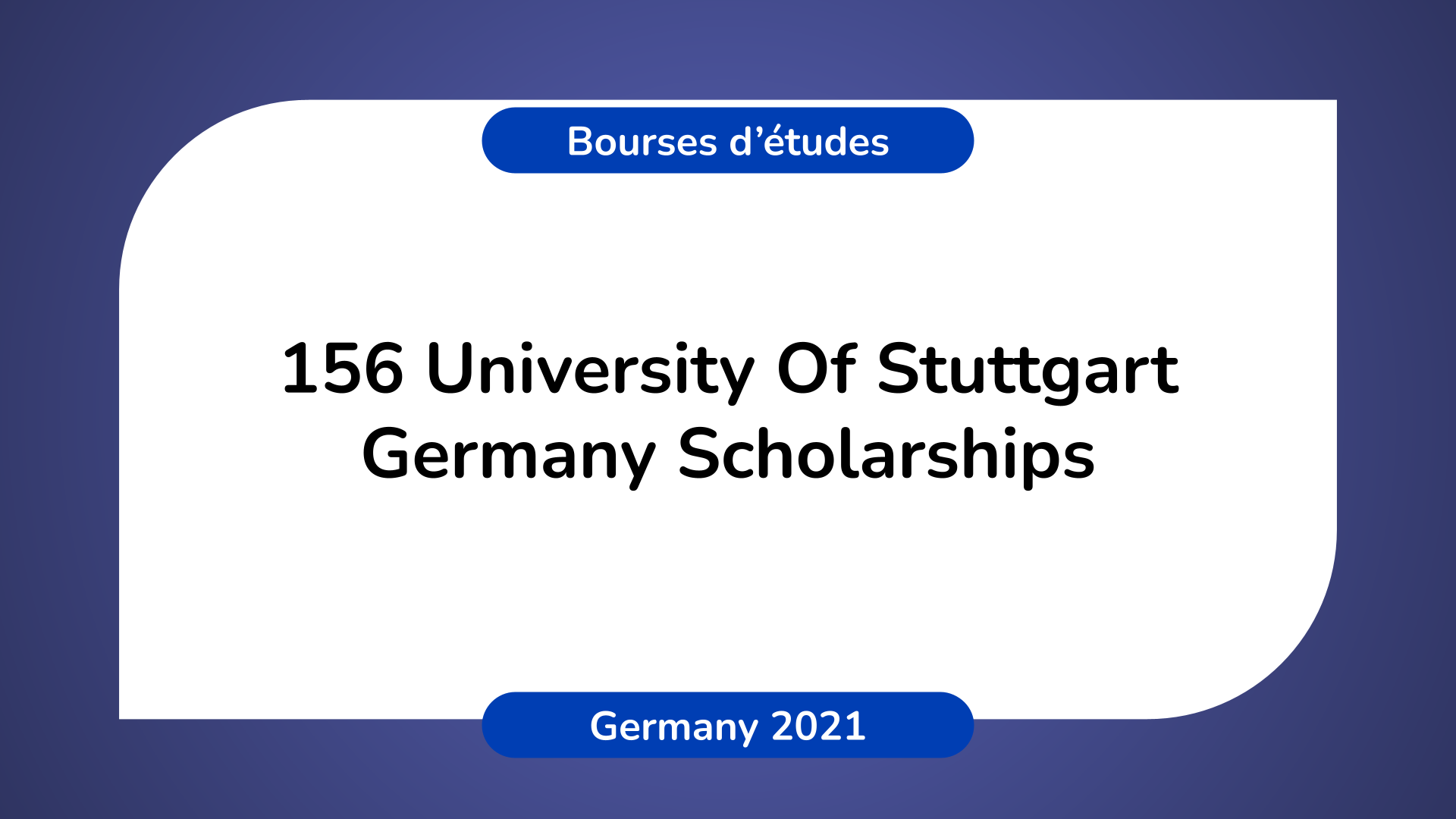 University of Stuttgart Germany Scholarships 2021
Check out the 156 Scholarships at University of Stuttgart in Germany for the 2021-2022 academic year.
Find all the information relating to being able to apply for this scholarship in Germany.
Target group of the scholarship:
Target Countries: All
Group: All
The organization offering the scholarship:
Scholarship Name: Scholarships at University of Stuttgart
Organization: University of Stuttgart
Scholarship data:
Year of scholarship: 2021
Country: Germany
Organization: University of Stuttgart
Education level: Bachelor's, Master's
Specialty of the scholarship: Computer science, Law, Management, Human and Social Sciences, Several
Amount of the scholarship: 300€ / month
Deadline to Apply: March 31, 2021
Description of the scholarship:
This award is available to pursue bachelor and master degree program.
According to the University of Stuttgart Statutes on the German Scholarship Award Process, the Rector's Office of the University of Stuttgart is inviting applications for approximately 156 scholarships for the summer semester 2021, from 01 April 2021 to March 31, 2022.
The scholarship amounts to €300 per month, half of which is funded by a sponsor and the other half by the Federal Ministry of Education and Research.
The application is submitted for the study program in which the applicants are enrolled.
In the case of combined study programs, the application is submitted for one major subject.
The scholarship aims to support students who:
are expected to be successful or have already produced outstanding academic or professional achievement.
are able to provide evidence of additional criteria
How to apply for the scholarship?
Please submit the following documents:
Application form [in German; please use it only for applying!]
(Application form in English – for information only. Please do not use it to apply!)
Evidence of grades
Evidence of additional criteria
Please do not submit a cover letter!
Other Information:
No further information
This post is also available in :
Français