6 University of Wisconsin–Madison Scholarships in the USA 2021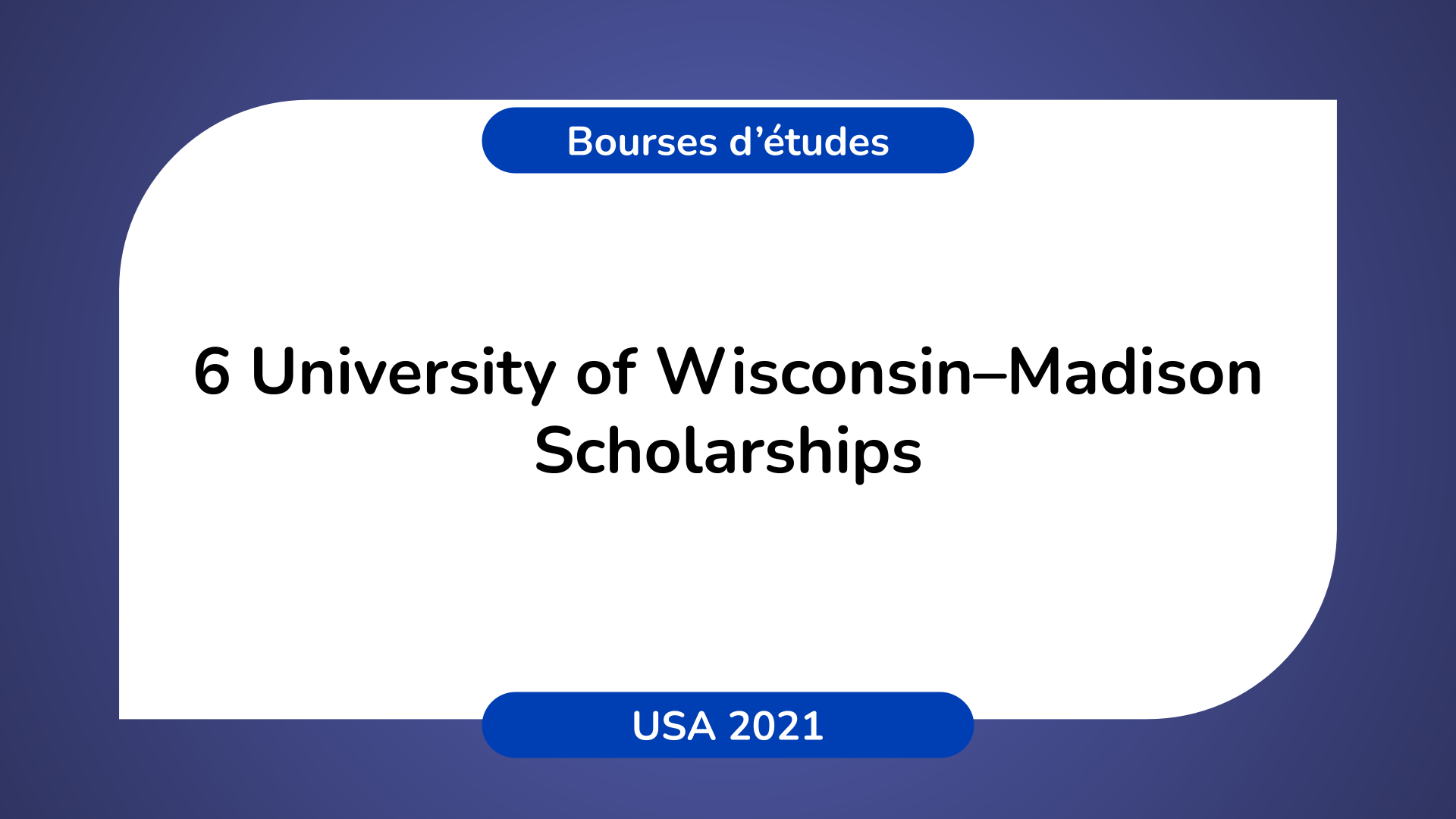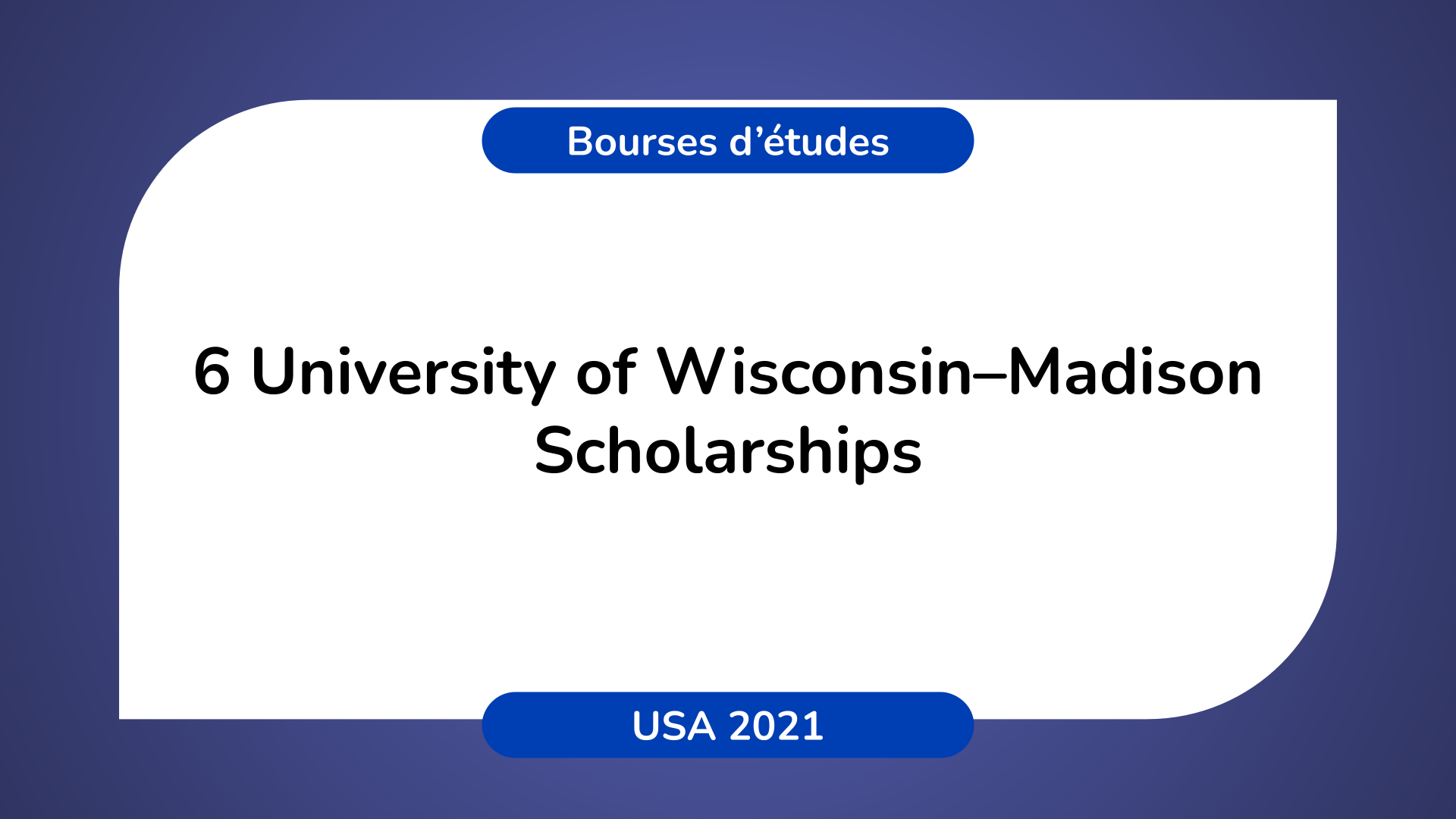 6 University of Wisconsin–Madison USA Scholarships 2021
Apply for one of 6 new University of Wisconsin–Madison Scholarships in the USA for the 2021-2022 academic year.
Discover and find all the requirements and conditions required to be able to apply for scholarships in the USA.
Target group of the scholarship:
Target Countries: All
Group: All
The organization offering the scholarship:
Scholarship Name: King-Morgridge Scholars Program for International Students
Organisme : University of Wisconsin–Madison
Scholarship data:
Year of scholarship: 2021
Country: USA
Organisme : University of Wisconsin–Madison
Level of study: Bachelor's degree
Scholarship specialty: Humanities, Social Sciences, Law, Computer Science, Fundamental Sciences, Art, all specialties…
Scholarship amount: 100% of tuition and living expenses
Deadline to Apply: February 8, 2021
Description of the scholarship:
The King-Morgridge Fellowship Program is an exceptional opportunity for enterprising, creative and dedicated young adults who are committed to applying their talents to poverty reduction.
King-Morgridge Scholars will be from countries in Africa, the Caribbean, Latin America, South and Southeast Asia.
Selected scholars will receive a four-year, full-time scholarship to the University of Wisconsin-Madison that includes tuition and fees, on-campus room and board, health insurance, school tickets, aircraft and a miscellaneous expense allowance.
How to apply for the scholarship?
Instructions d'application
1. Submit the UW–Madison license application by February 1.
2. Your UW – Madison Campus ID number will be emailed to you. You will need it to set up your UW – Madison NetID.
3. Log in to the  WiSH portal   using your NetID and password. You will answer a series of multiple-choice questions that will create your list of opportunities.
Other Information:
To be considered for the King-Morgridge Scholarship Program, applicants must submit an undergraduate application to the University of Wisconsin-Madison, along with the scholarship-specific application found on the   Wisconsin Scholarship Hub (WiSH)  .
Both applications are required for full consideration. Once all papers have been received, applicants will be reviewed by a committee.
This post is also available in :
Français